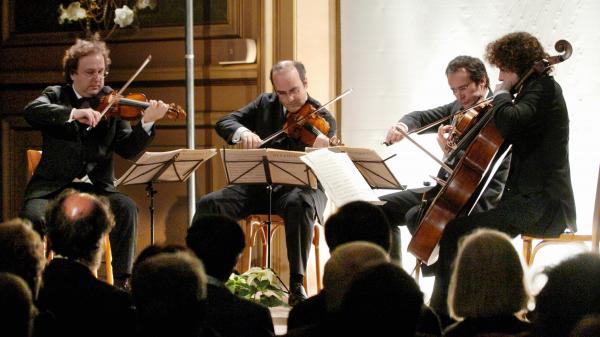 Guillaume Sutre was deeply drawn to chamber music early in his career. He started playing the violin at age seven. Recalling his earliest memories of picking up the instrument, he did not like practicing the violin but suddenly developed a passion for the violin during a music camp just before entering Paris Conservatoire at the age of 14. He has fond memories of practicing with the other violin students, helping each other during the practice hours, then going to swim and play tennis together. The atmosphere that was created at the music camp with the professor and students changed his life. He noted that, 'Through chamber music, I began to experience the complete joy of performing alongside other musicians, developing a different attitude on stage, learning to appreciate the present moment, and be entirely ready to interact with other players.' At 17, Guillaume was the founding member of the Wanderer Trio. Ten years later, he became the first violinist for the Ysaÿe Quartet.
With his wife, Kyunghee Kim-Sutre, they formed a violin and harp duo, an ensemble in which they explore and deepen their repertoire. Their shared love for music has led them to explore forgotten treasures through extensive research of musical libraries and the commissioning of French, Korean, and American composers. Their duo has been established for nearly 30 years, and has performed throughout Europe, the United States, and Asia.
According to Guillaume, he is a strong believer that, 'With chamber music, you have to understand what is the purpose of playing music. You have to bring your own personality and your own vision. Nothing is completely written to follow. You cannot follow guidelines but you have to create your own. Chamber music training is really like a school of life.'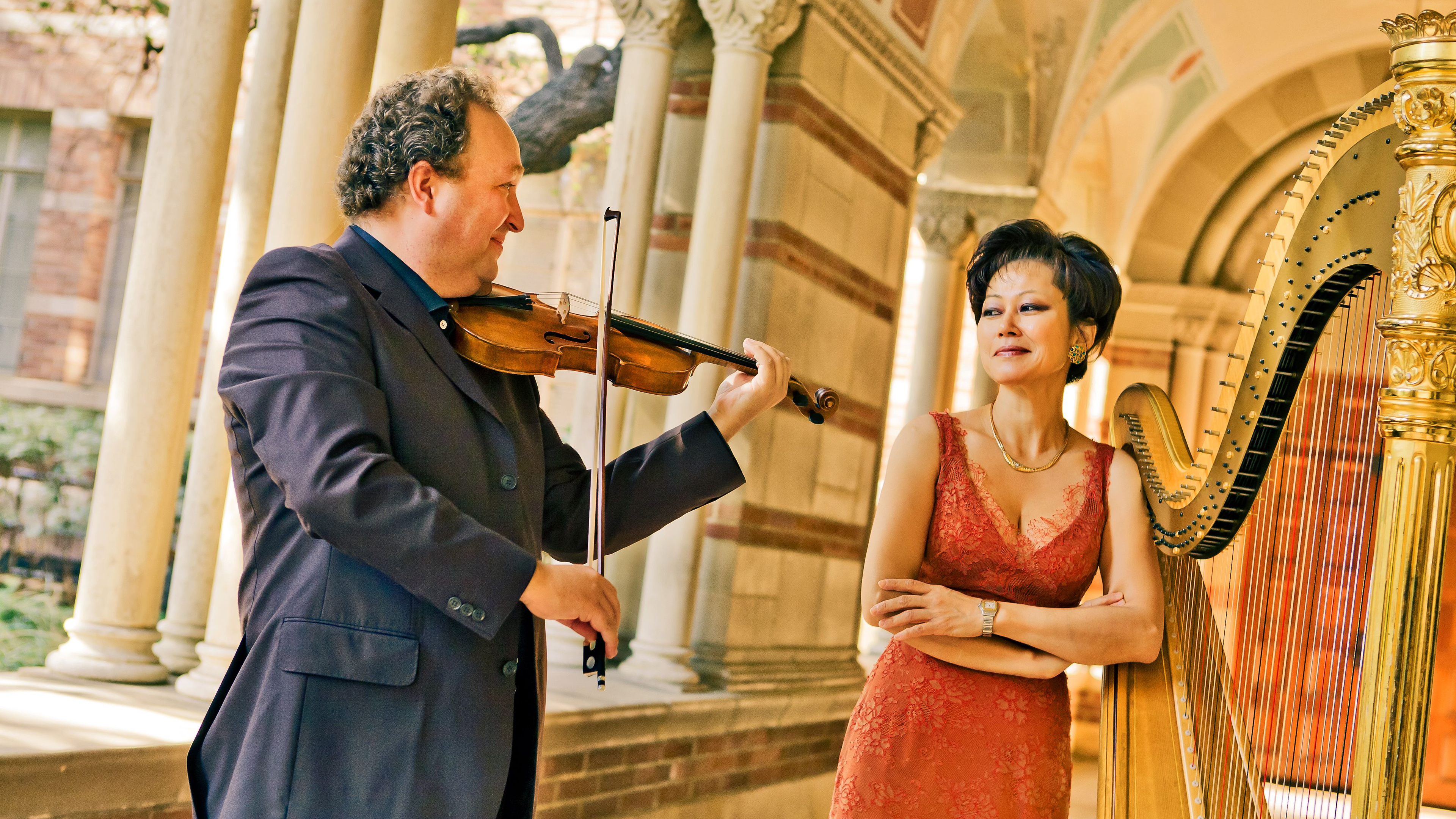 Why did you choose to join The Tianjin Juilliard School?
There are many reasons why I chose to be part of the inaugural faculty. China is a fascinating country that has a long and rich cultural history and its technological developments are very impressive, with Tianjin being a prime example of this. I also loved the learning experiences in American music conservatories when I was a student and later on, as a professor. Upon learning that the legendary Juilliard School will open a school in Tianjin with a focus on chamber music and collaborative musicianship, my wife, Kyunghee Kim-Sutre, who will be teaching Pre-College harp at Tianjin Juilliard, and I were immediately drawn to this new chapter and its many possibilities in the years to come.
How would Tianjin Juilliard's Graduate Studies program in chamber music help shape a musician's skills?
The Tianjin Juilliard School's curriculum is specific to collaborative music studies. As a chamber musician, I have always promoted the serious study of collaboration within the arts. My years in Paris as a string quartet professor gave me the pleasure of seeing some of my students becoming successful, such as the Ebene Quartet or the Modigliani Quartet, and other students holding positions in prestigious orchestras. In chamber music training, we strive to achieve perfection, mutual respect, altruism, mutual communication, and more. In this learning process, we continuously study so that we can understand the musical scores more fully, improve our bow movement skills, and gain left-hand utilization skills. Orchestra performers who have undergone a rigorous training in chamber music will naturally bring out these qualities in orchestral performance; on the other hand, those who play chamber music also need to have the vision of those who play in large-scale concerts; they mutually benefit and complement each other. This program will equip students with the necessary skills to transition into the profession, while developing multiple options for the future.
Pre-College students range 8 – 18 years old in age. How will you teach them according to their abilities?
I have always strived to adjust my teaching efforts to suit every student of mine. Since playing the violin is physically demanding, I carefully select a repertoire of etudes, exercises, and concertos to help students to improve and develop their techniques while maintaining physical excellence. It is very important for young musicians to establish a proper playing posture from a young age, preventing them from developing bad habits as they grow up, apart from teaching them the fundamental principles of technical skillsets. I hope my students can grow to become their own teachers, by knowing how to listen in detail, paying attention to even minor mistakes, and self-correcting them accordingly. Of course, students must also develop strong concentration skills because playing an instrument at a very high level generally requires very strong multi-tasking abilities. Additionally, I try to help my students develop good methodology that would make practicing fun and joyous.
What kind of students are you looking to recruit?
I hope my students demonstrate strong interest in learning and discovery, curiosity, and open-mindedness. I also hope they are generous and have great respect for their fellow musicians. Being respectful of others is equally important as knowing how to play an instrument properly. Of course, I also want my students to develop very strong confidence and a real joy of performing, even when they are confronted with the most challenging musical works and situations. I look forward to bringing together students in Tianjin, and we will create a very unique place, a paradise where we get to exchange our ideas and knowledge in music. We will ask our students to bring their energy, enthusiasm, talents, creativity, and ideas! I truly believe that the years spent at The Tianjin Juilliard School will become an unforgettable life experience for all.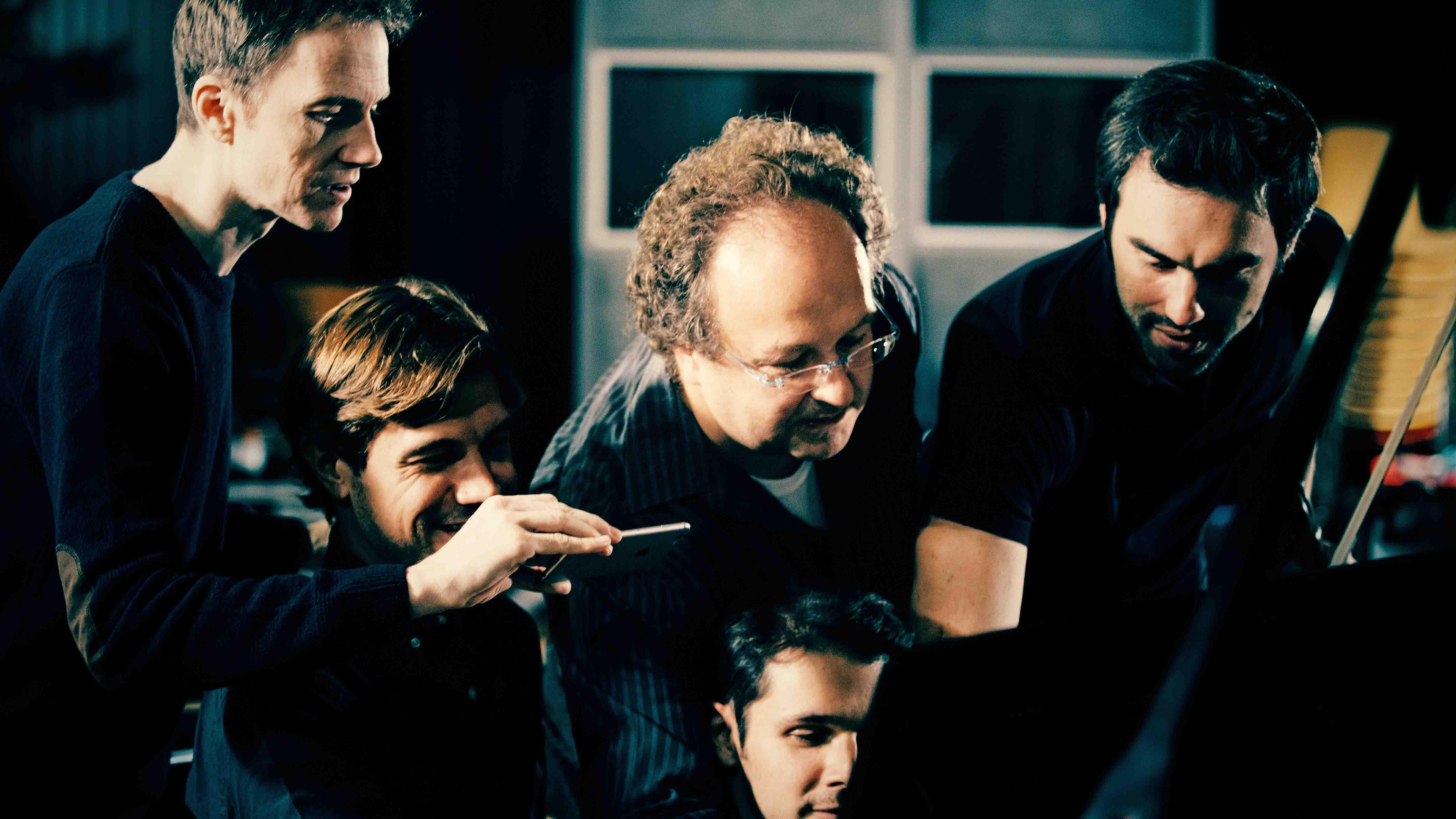 Photo credit: Raphaël Wertheimer