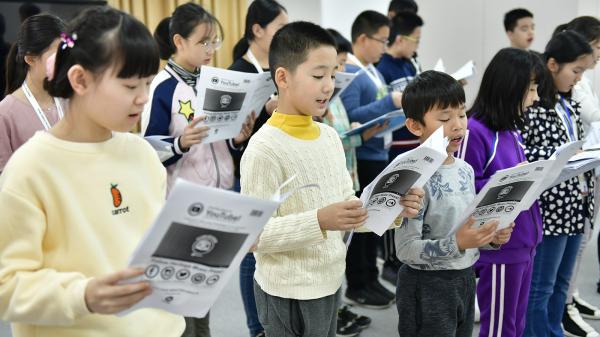 The Tianjin Juilliard School is launching a new public education program, the Community Youth Choir (CYC). The objective of the CYC is to engage the talented youth of Tianjin and provide them with quality choral training which is an essential aspect of music education. The CYC students will work with an international team of conductors, including two Tianjin Juilliard resident faculty members. An intermediate chorus for students ages 5 to 9, and an advanced chorus for students ages 7 to 12, will meet twice each week. There will be at least two public performances given by the CYC each year.
Admission into these groups is based on an audition, and enrollment is by the semester (September to January and March to June). The Spring fee is 6650 RMB to join the intermediate chorus and 7600 RMB to join the advanced chorus. Fees are based on 100 RMB/hour.
Students interested in auditioning for the Community Youth Choir should contact Kathy Tong.
Email: kathy.tong@tianjinjuilliard.edu.cn
WeChat: TJS-CYC