Photo credit: Ray Zhou
The Tianjin Juilliard School faculty members have been globe-trotting over a span of six months and gave a series of master classes and performances in the U.S., Europe, and Asia. On the faculty tour, they reached out to young musicians from all over the world and shared their expertise and artistry. At these Tianjin Juilliard master classes, our faculty were delighted to work with the talented musicians as they demonstrated curiosity, quickness to learn, and a deep sense of musicianship. Many musicians went the extra mile, applying to perform in the master classes held in Europe. A piano trio had even travelled from Strasbourg to Paris for the Tianjin Juilliard master class with Guillaume Sutre. Sutre spoke highly of the students' enthusiasm and the high level of engagement at the master classes. He said, "I was really impressed by the students' open-mindedness. Coaching the chamber music groups was truly a great pleasure. In chamber music, you need people who are able to bring a lot of artistic ideas to the ensemble."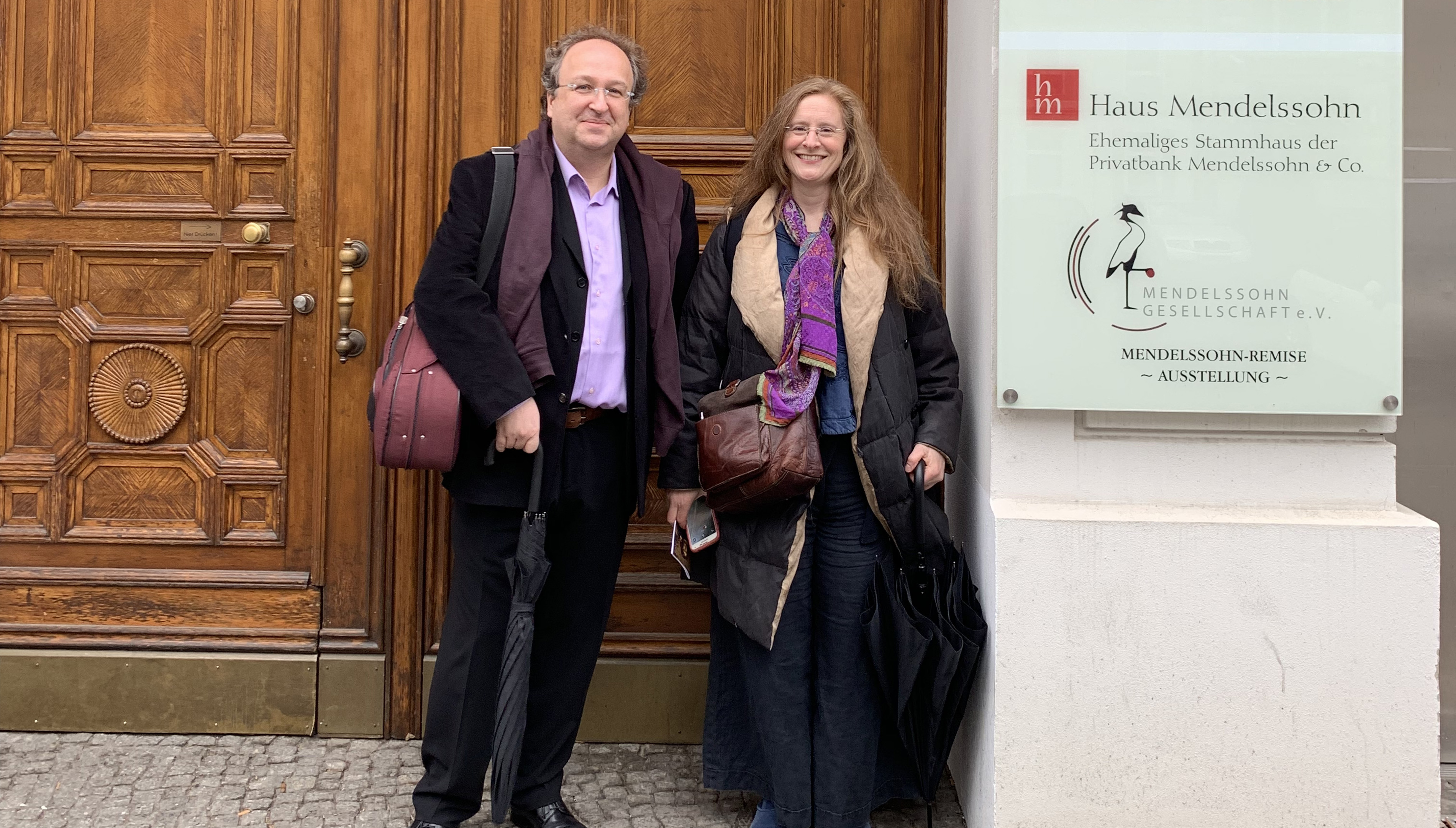 Photo credit: Melissa Cocco
A Celebration of Collaborative Music Making
The faculty, coming together from all corners of the globe, were energized by the experience of performing together. Flute faculty Gergely Ittzés noted that, "playing chamber music offers the joy of social experience and shared understanding." In January, Ittzés, along with DaXun Zhang and Sutre, gave a faculty recital and three open studio classes at the Yong Siew Toh Conservatory of Music in Singapore. "We performed together for the first time in Singapore and it was as inspiring as one could possibly have ever dreamt," he said. During their tour in Singapore, the faculty also got a chance to experience the beauty of the island and visited the famed Singapore Botanic Gardens, a UNESCO World Heritage Site.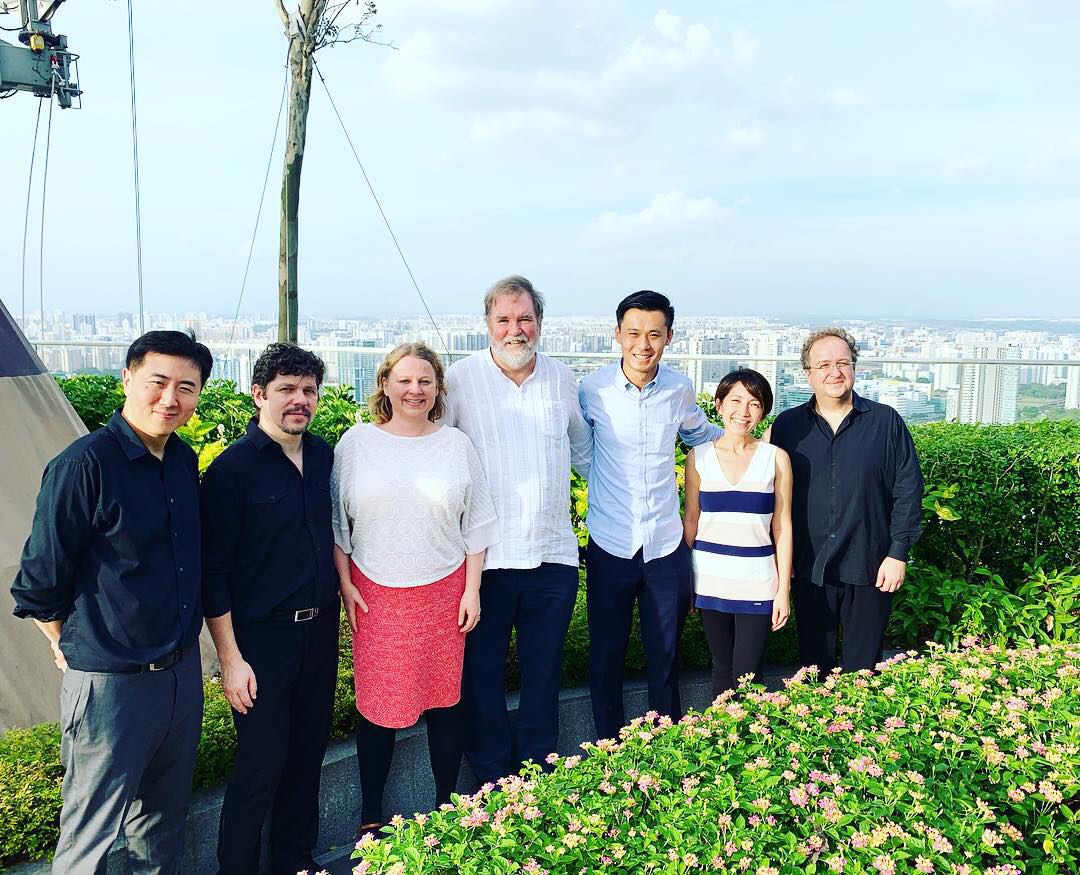 Photo credit: Ray Zhou 
Among many other highlights, the faculty tour in South Korea brought together six faculty members including Scott Bell, Sheila Browne, Wei He, Yeonjin Kim, Guillaume Sutre, and Kyunghee Kim-Sutre for five days of collaborative music making. As part of the Seoul National University (SNU) Chamber Music Festival from February 20 to 23, Bell, Browne, Kim, and Sutre performed at the opening concert and gave a series of master classes to students. It was the second time that Kim had been part of this festival, which played an instrumental role in building interest in chamber music.
"This year's students were very well prepared. For many young Korean musicians, this chamber music festival has become very important to them. In Korea, solo repertoire is a huge priority for many musicians. However, we are noticing a shift in thinking and approach towards chamber music as an essential part of music education in recent years," she said. Kim, who was born and raised in South Korea, will be teaching Cello and Chamber Music in Graduate Studies as well as Cello in Pre-College at Tianjin Juilliard.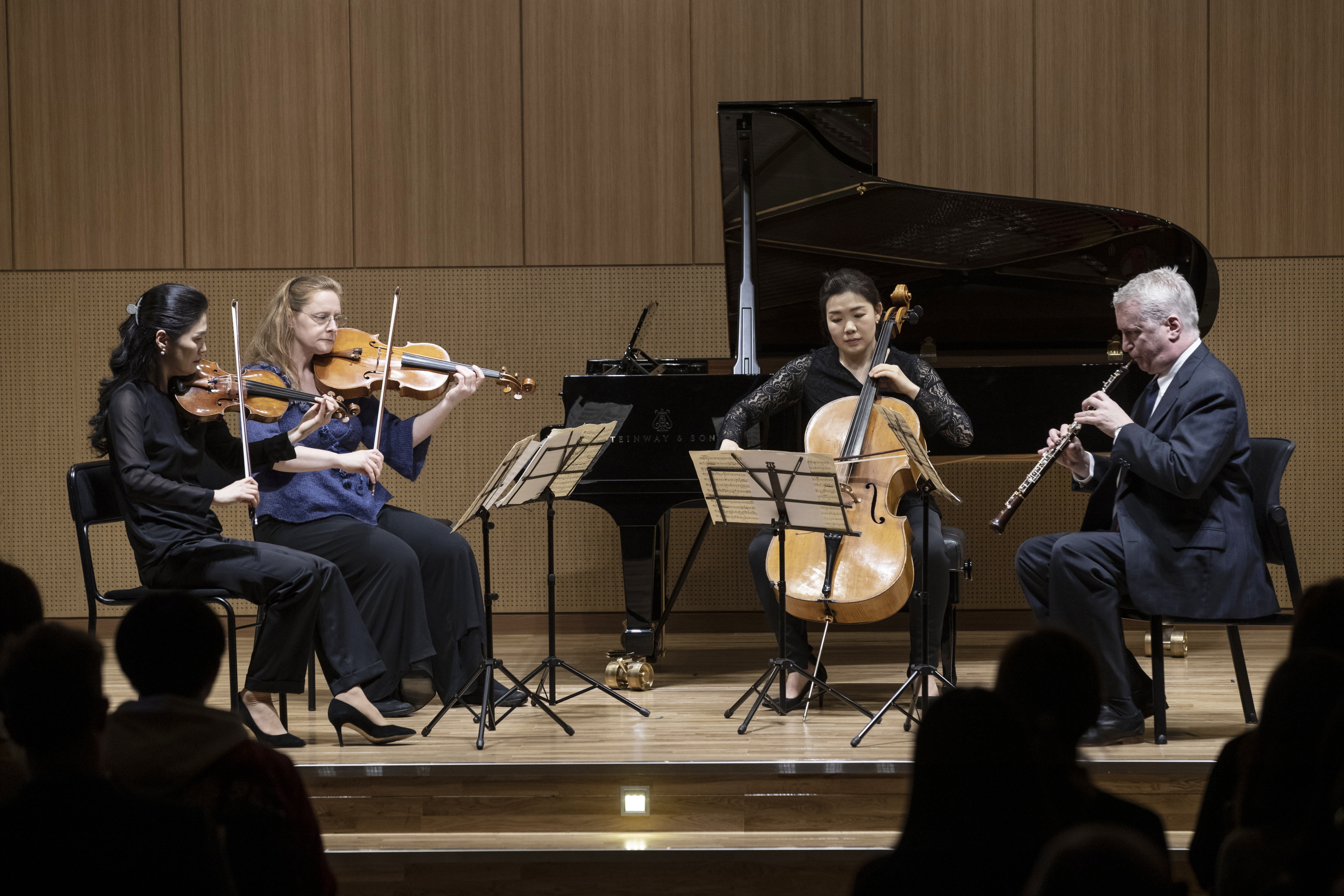 Photo credit: Jeremy Kim 
Following the SNU Chamber Music Festival, additional Tianjin Juilliard faculty master classes were held at Cosmos Hall in Seoul. Student soloists who were interested in performing at these master classes were also invited to apply. The inspiring series of master classes culminated in a faculty concert that brought Tianjin Juilliard and Seoul National University faculty together in a joyous musical celebration on February 25. Stirring works by Saint-Saëns, Glinka, Mozart, and Brahms were performed.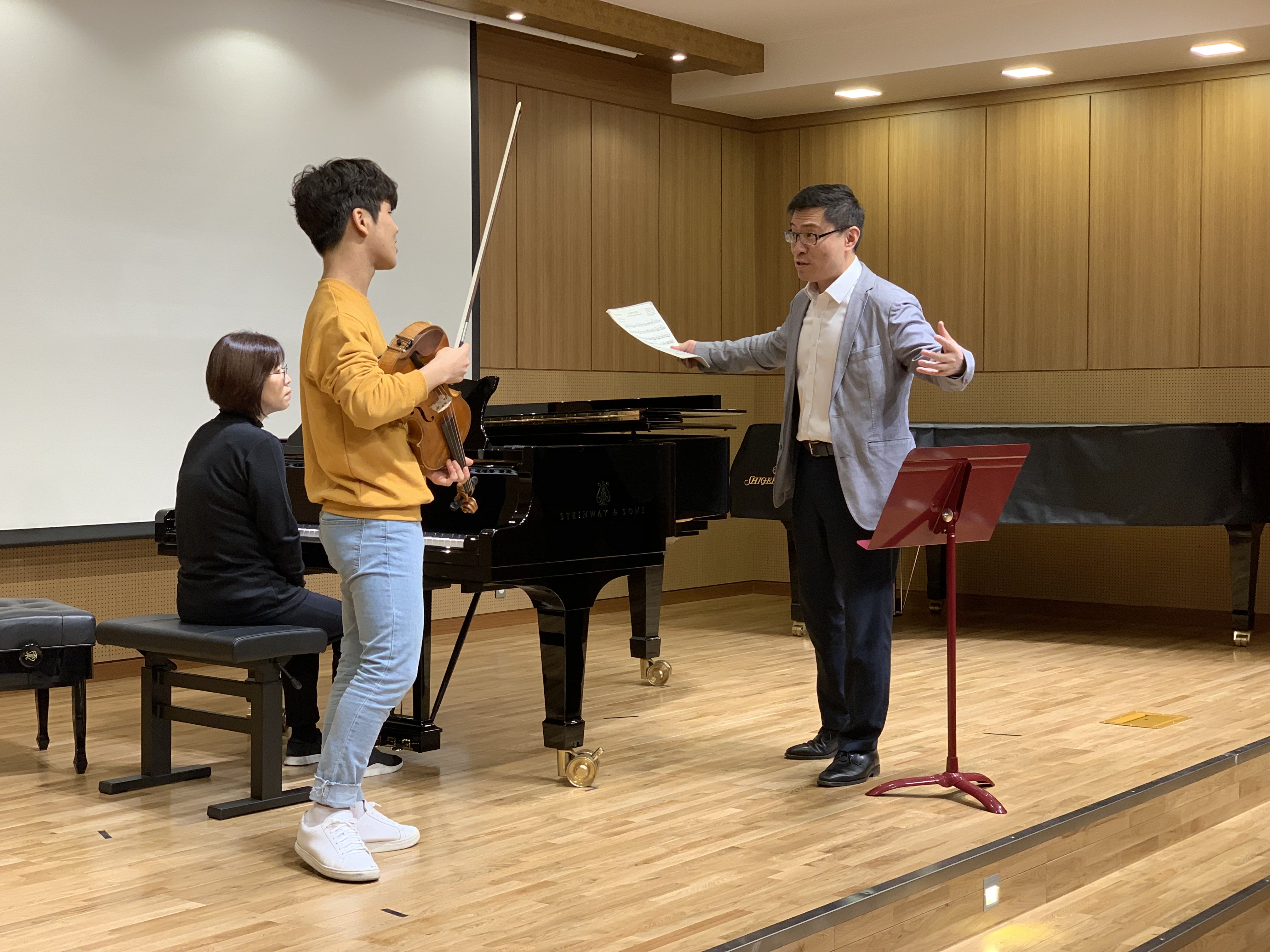 Photo credit: Louis Tan 
As Tianjin Juilliard gears up for the inaugural Graduate Studies class in 2020, Artistic Director and Dean of Tianjin Juilliard, Wei He is noticing a growing interest from Korean musicians who are keen on being part of a global community as they work towards their aspirations of playing at the highest professional levels. "We are seeing some of the most exciting musicians of this generation emerging from Korea's excellent music education system. Through our faculty events in South Korea, it was wonderful to see that the Korean musicians we met were keen to explore educational opportunities overseas to further develop their international careers in music," he said.  
The close proximity of Tianjin Juilliard to many countries such as Korea, Singapore, Australia, and other parts of East Asia, will be an important consideration for musicians looking to build professional networks that span the region, access a resource-rich Juilliard education, and take on leadership roles.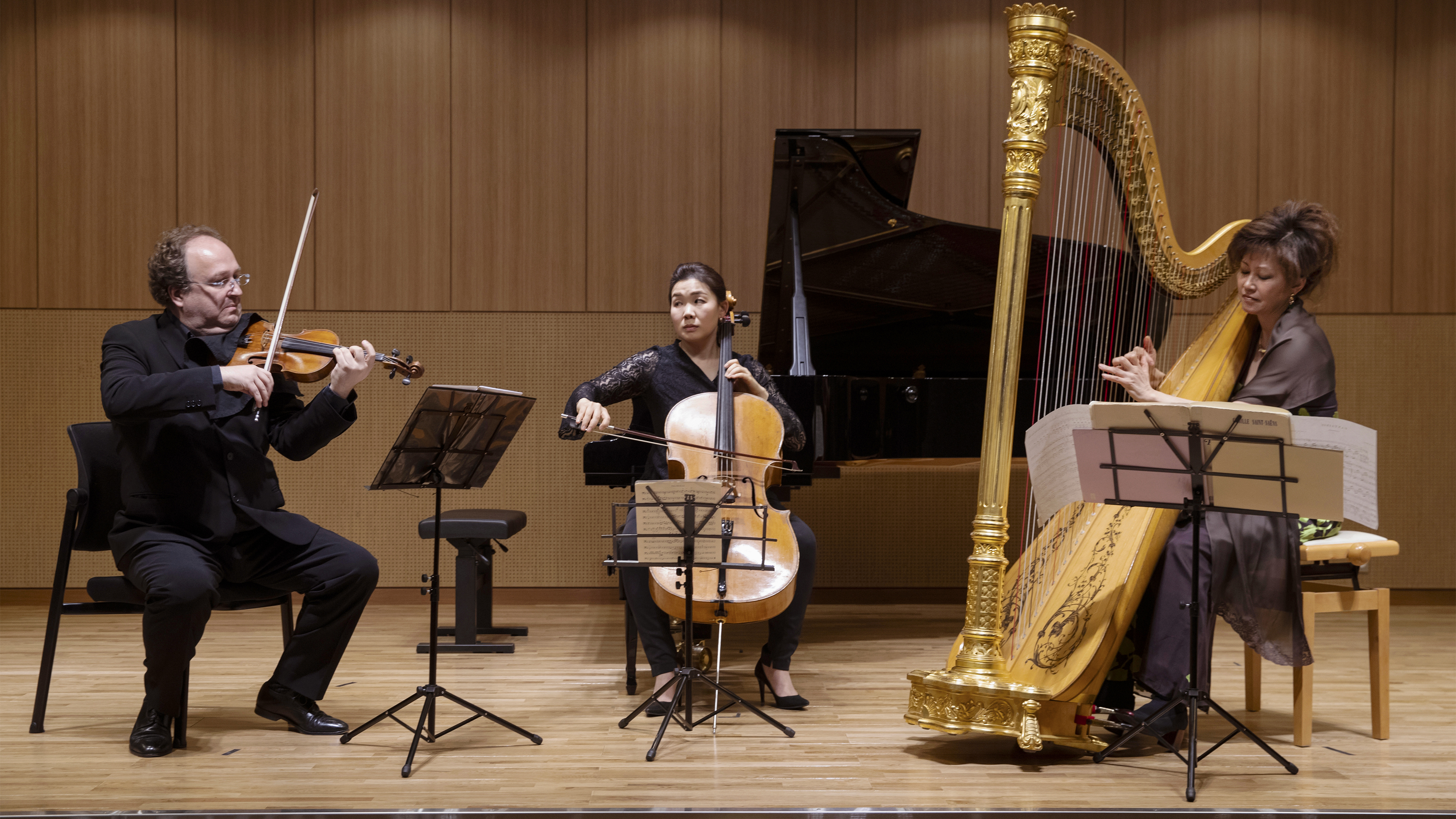 Photo credit: Jeremy Kim