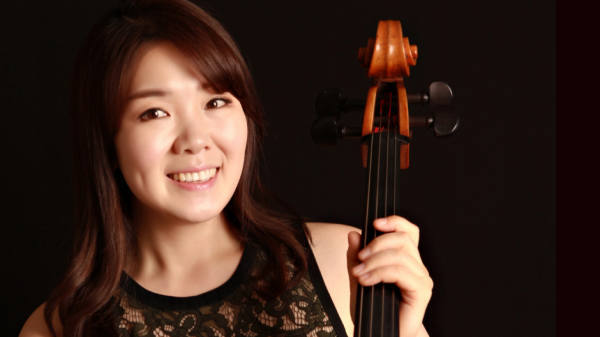 Yeonjin Kim | Faculty Portrait
Born into a family of music lovers in South Korea, cello faculty Yeonjin Kim got an early start playing the piano at the age of eight. Her parents were avid fans of music, and although they did not ask her to pursue music as a career, Kim's passion guided her. She loved singing in a choir, and playing the piano and drums at church. Growing up, she also watched her two sisters thoroughly immerse themselves in their music studies; one is a violinist, and the other is a pianist. Her parents got her a cello when she became very interested in learning the marvelous instrument. The three sisters spent a lot of time playing music together, and they performed as a piano trio named the K Trio.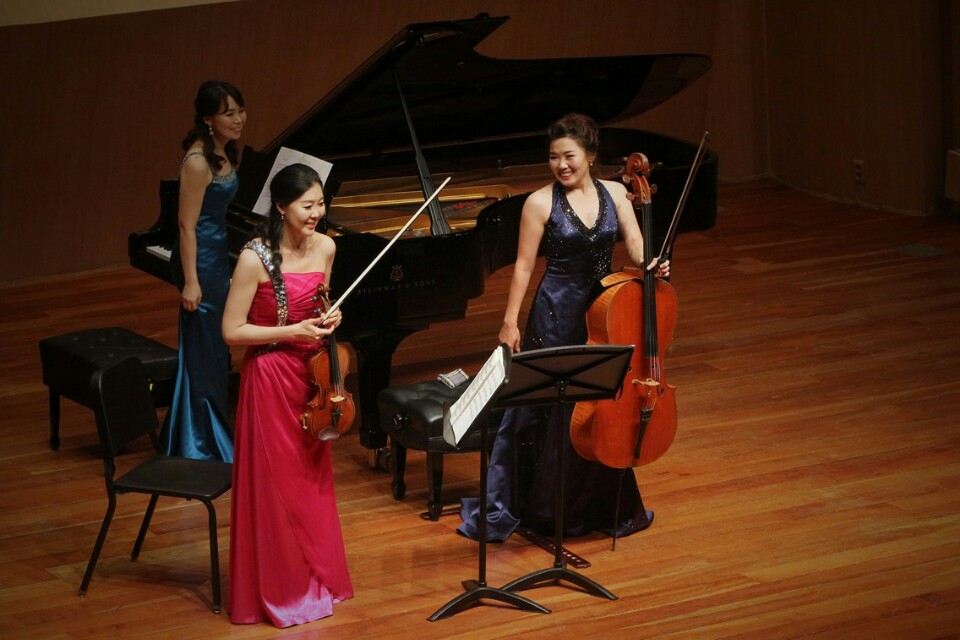 Yeonjin Kim with her sisters performing as K Trio. Photo credit: Joong-Yub Kim.  
After graduating from Seoul National University, Kim went on to Japan's Toho Gakuen for further studies with Ko Iwasaki, and later on to the Cleveland Institute of Music for her Master's degree, and then earned a Doctorate of Musical Arts from the University of Michigan under Richard Aaron. She hopes to bring the best of what she learned at these education systems to Tianjin Juilliard, and share it with her students.
"Music education is accelerating throughout Asia, where young students are trained to have good technique, focusing on the tone, pitch, and rhythm. Students quickly reach a certain professional level. In the United States, music education is more focused on helping students develop an understanding of what they are doing and why. The growth of the students might seem slow at first, eventually, they are able to express their artistic selves on a deeper level," she says.
According to Kim, she is excited that students attending Tianjin Juilliard will have opportunities to expand their artistry. She believes that music education should allow students to develop their natural abilities, and also emphasizes that music teachers should exemplify how 'music teaches communication, collaboration, responsibility, patience, and confidence.' For Kim, it is important to help students become 'socially connected' musicians in a healthy way.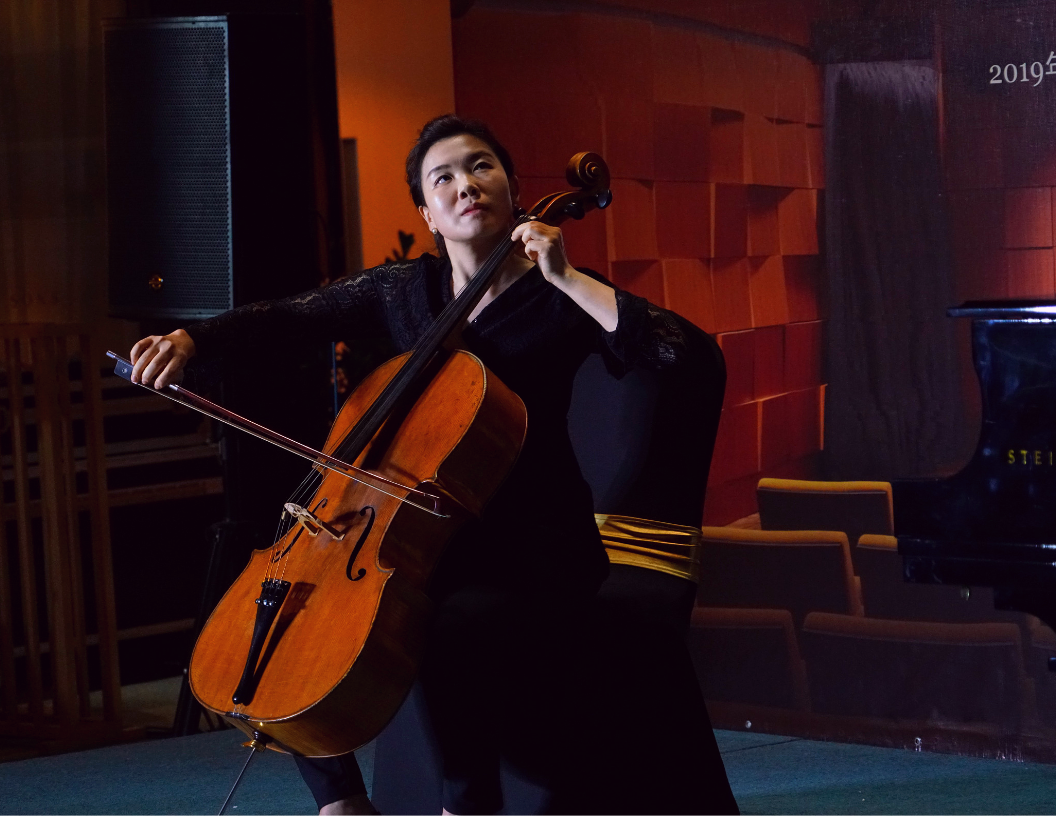 Kim during the Tianjin Juilliard audition tour. Photo credit: Nick Corasaniti
What advice do you give to young musicians when they are considering their career options?
First of all, you have to think carefully about the reasons for becoming a musician. Musicians always sacrifice a lot. It is possible to make music to achieve great artistry and self-realization but music is also a gift offered by the musician to others – it has great value in bringing joy or comfort to others. Many students may aim to be solo artists, but they do not realize the immense effort and sacrifice that come with being a soloist. You have to think deeply about your reasons for wanting to be a solo performer, the effort that is required, and whether you would truly enjoy being a soloist.
On the other hand, many students may not know how rewarding it is to be a part of an orchestra or chamber music ensemble; this could be a reason why some insist on being a solo musician. Tianjin Juilliard's Graduate Studies program will let students experience ensemble music in a professional setting. These diverse experiences will help students have a broader perspective on the type of musicians they want to become.
You won many awards including the Sorantin International Competition, Bossart Award, Austria's Dichler-Sato competition, Japan's Viva Hall Competition, and several national competitions in Korea. How has participating in music competitions shaped your music-making?
Personally, I want to emphasize that the preparation process for a competition is more valuable than the results. Competition results do not prove one's ability. It is more important to focus on how one's music can touch the hearts of audiences. During preparation for competitions, I focused on practicing basic skills, such as my sound and pitches. I spent time to improve my performing skills, trying different musical expressions, and practicing stage manners. It is important for us as musicians to listen to other competitors and to perform on the stage. However, I do not recommend competitions where there are participants obsessed about winning. These are not healthy experiences. I hope our incoming students will have courage and not be afraid of failure!
What excites you most about the Graduate Studies program at The Tianjin Juilliard School?
The most outstanding part of the program is that it is focused on the art of collaborating, which is less common in Asia. When you are in an ensemble, you can create the sounds that are impossible to make in solo performances. This way, students will be able to experience the true joy of playing music together. Moreover, the program guides students to find realistic jobs after they graduate. Students will have opportunities to expand their artistry not only in China, but also in other countries.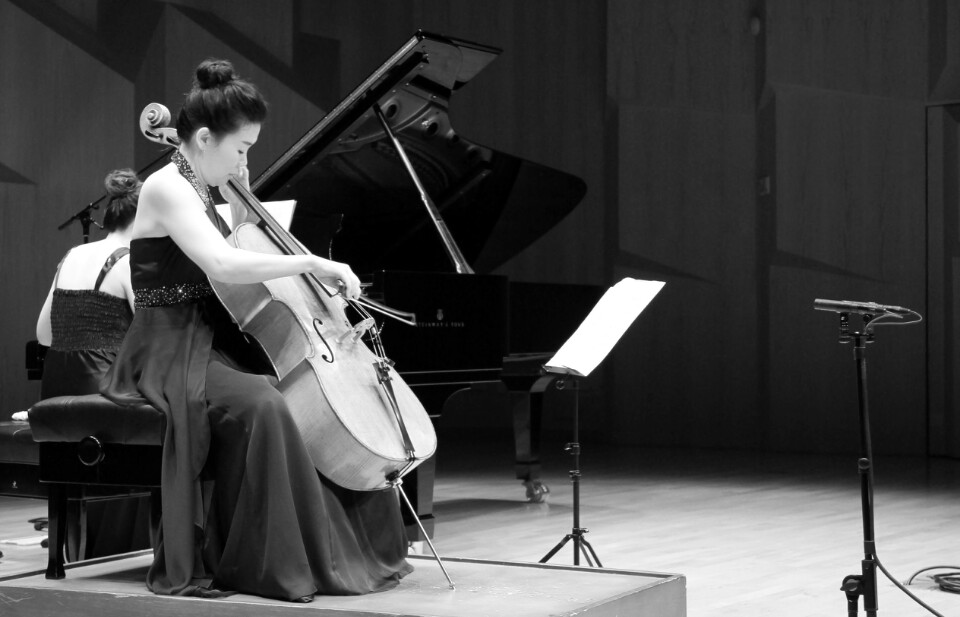 Kim performing. Photo credit: Hye-Eun Park