The Tianjin Juilliard Pre-College curriculum is rooted in collaboration and community. Moving the Pre-College program online during the pandemic was challenging, requiring a great deal of creative input from our administrative and faculty teams spread around the world. During this unprecedented time, it has been essential to find innovative ways to nurture and support our students' education and well-being. The shift to online lessons and classes has helped the Tianjin Juilliard community stay deeply connected throughout the last few months of social distancing and being off-campus.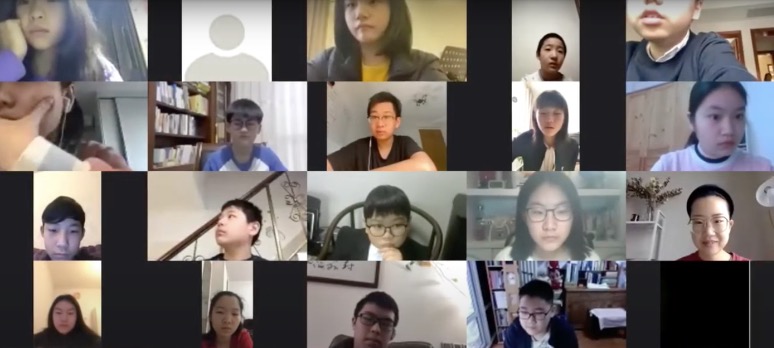 Several aspects of the Pre-College program have transitioned smoothly to online learning. One such class is "Morning Assembly" for all students, where various topics about music, the arts, and building community are discussed. This class has been crucial in keeping our students connected and our community strong. Since moving online, lessons have included timely and relevant topics, such as the power of music in times of isolation, and the role of artists in society. This semester, Pre-College offered a unique class, "Listening Through the Lens," to explore the relationship between music and photography.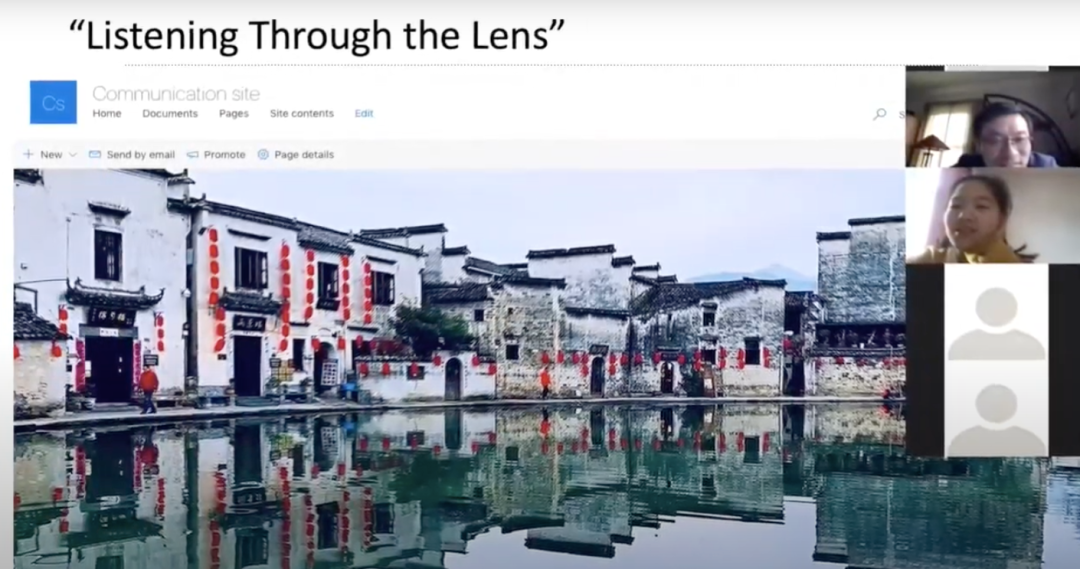 Encouraging creativity and reflection, Artistic Director and Dean Wei He discusses the connections between music and photography in an online session with students. The class offers an additional creative outlet for students to express and share their personal experiences during these unusual times.
Other classroom activities, such as ear training, music theory, and "English for Musical Purposes" have also resumed as interactive online classes, following a similar format to when they were conducted in-person, along with offline assignments.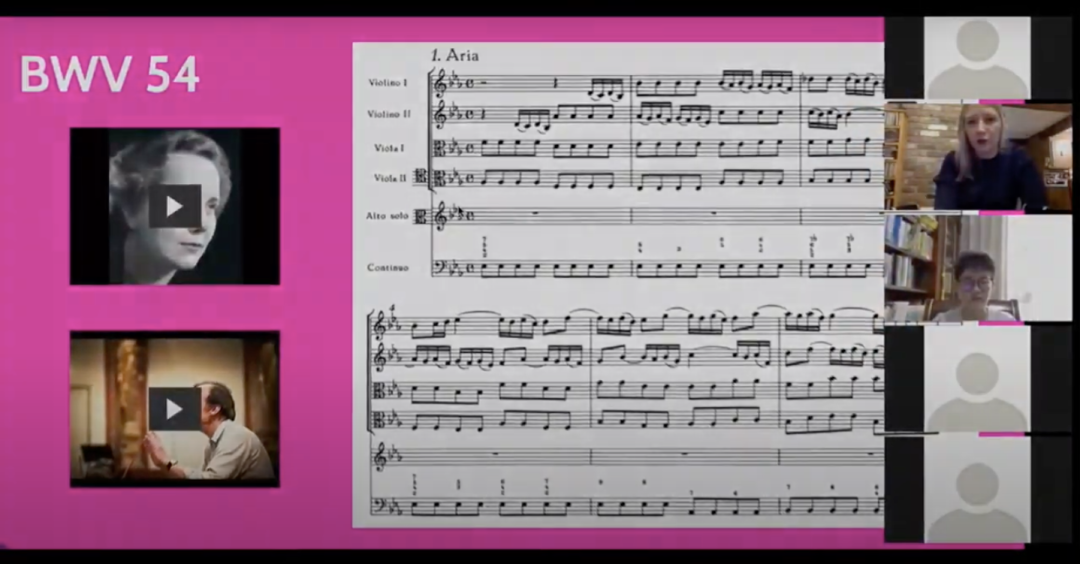 An online class about historical performance practice taught by faculty member Julia Glenn.
Another important aspect of the Pre-College curriculum is performance. The big challenge is in delivering high-quality performance classes during this remote period, such as instrumental lessons, chamber music, and chorus classes. The Pre-College staff have taken great care and conducted extensive research into websites, software, and audio/video optimization practices to achieve high standards. It is with this mix of technology that Pre-College was able to launch two recital series for our students, "Works in Progress Online" and "Evening Concerts Online," providing them with online performance opportunities to share their musical talent and hard work with each other, as well as with the Tianjin Juilliard community at large. Many of our students' performances were held live. Most importantly, these concerts have allowed our students to stay connected with each other, and are a source of optimism and hope during this challenging time.