Korean violist JiSoo Jeong is a second-year master's student studying with Honggang Li of the Shanghai Quartet. She is the first graduate student from Tianjin Juilliard to win an orchestral audition and will be joining the Shenzhen Symphony Orchestra's viola section for their upcoming 2021-2022 season. Previously, JiSoo was principal violist with the Yonsei University Orchestra in Korea. She was also selected to perform with the Jeju Philharmonic Orchestra's viola section. At the age of five, she started playing the violin and studied with Professor Ryu Si Yeon. During high school, JiSoo felt a deeper connection to the viola and decided to switch instruments. She participated in many festivals and won first prize at The Music Education News Competition as well as the second and third prizes at the Hankook Children's Daily Music Competition and Nanpa's Music Concours Competition respectively. Before continuing her graduate studies at Tianjin Juilliard, JiSoo studied at Yonsei University of Music with Professor Kim Sang Jin and violist Lee Hanna.
Any highlights from your first year at Tianjin Juilliard?
The Tianjin Juilliard School is so special and everyone here — my friends and faculty — have become family. They make everything here extremely meaningful and I am so happy to be a part of such a wonderful community. Some of the best times at school are when we perform alongside faculty. Last year, we performed with the Shanghai Quartet in an orchestra concert playing Bartok's Divertimento. I was the principal in the viola section. My favorite moment was during a recent concert performing with Professors Weigang Li (Violin), Scott Bell (Oboe), Akio Koyama (Bassoon), and Yeonjin Kim (cello) when we performed Haydn's Sinfornia Concertante.
Apart from your studies, what else have you enjoyed doing during your time here?
Moving to China has been one of the coolest adventures in my life. Everything is totally new to me, and even with the language barrier, the people are extremely friendly and enjoyable to be around. I get many opportunities to explore the different regions of the country. One thing I learned is that it is big, like really big, and there is no single culture that defines the entire country. Shenzhen is a lot like Beijing or Tianjin since it's metropolitan with a lot of people. However, because it is further south and near the ocean, the climate is hot and humid, so people dress very differently, for example, they wear summer clothing during the winter. When I travelled to Inner Mongolia, I had so much fun exploring this region. It's completely different from the north and southern cities I have visited — there are no camels in Tianjin but Inner Mongolia has plenty!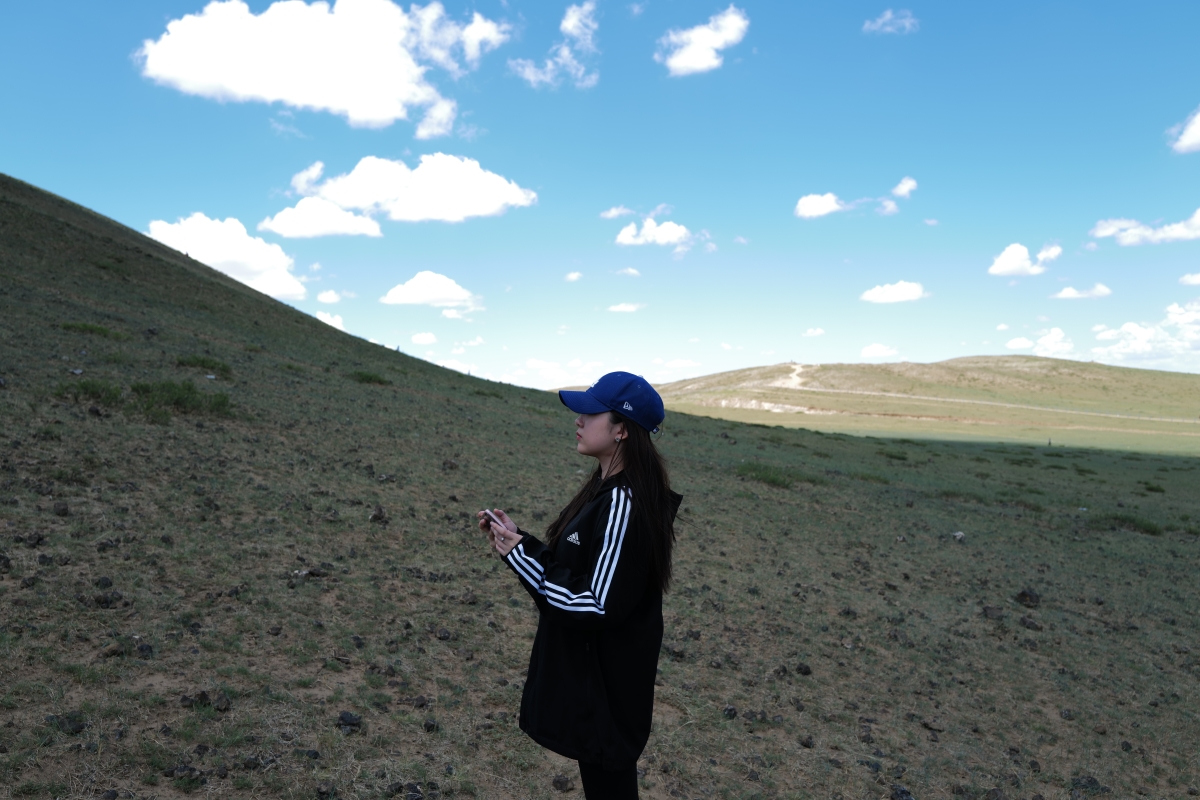 What is it like navigating living and studying in a country where Mandarin is the primary language?
There are times in my daily life where I have to use Mandarin, like getting a taxi or asking someone when I need directions, but I am definitely not fluent yet! Studying at The Tianjin Juilliard School where English is the primary language helps me practice both Chinese and English! Going to a restaurant, ordering delivery food, or going shopping was tricky in the beginning, but I have learned and adapted quickly. Auditioning for an orchestra in China is the same as any other country in the world; there are many similarities. One thing that surprised me was that the top orchestras in China are quite international, so English is the primary language used.
Congrats on your recent appointment to the Shenzhen Symphony Orchestra! Why did you decide to audition for the viola position, how did you feel during the audition process, and when you learnt about your win?
While studying at Tianjin Juilliard, I always wanted to audition for a Chinese symphony orchestra. There were many more audition opportunities than I had expected and it was really tough to choose exactly which orchestras I would audition for. I guess that is a good problem to have! When the Shenzhen Symphony Orchestra announced that they had viola positions available, I knew immediately that I wanted to audition for it. The food in Shenzhen is a bit similar to my home in Seoul, Korea and I had prior interest in this city so that was one of the biggest reasons I chose to audition there.
When I auditioned, I was as nervous as any other audition I had taken. However I felt so much more prepared after spending one year at Tianjin Juilliard studying with my professors Sheila Browne and Honggang Li. When I was on stage, I felt nervous, excited, challenged, and so many other emotions all at once. I did my best and I was happy with my audition. After I learned that I had won the audition, I couldn't believe it! I was so proud and immediately called my teachers and friends. It's like a dream and I felt rewarded and happy about my growth. I'm very thankful to be able to feel that I have developed a lot through this audition.