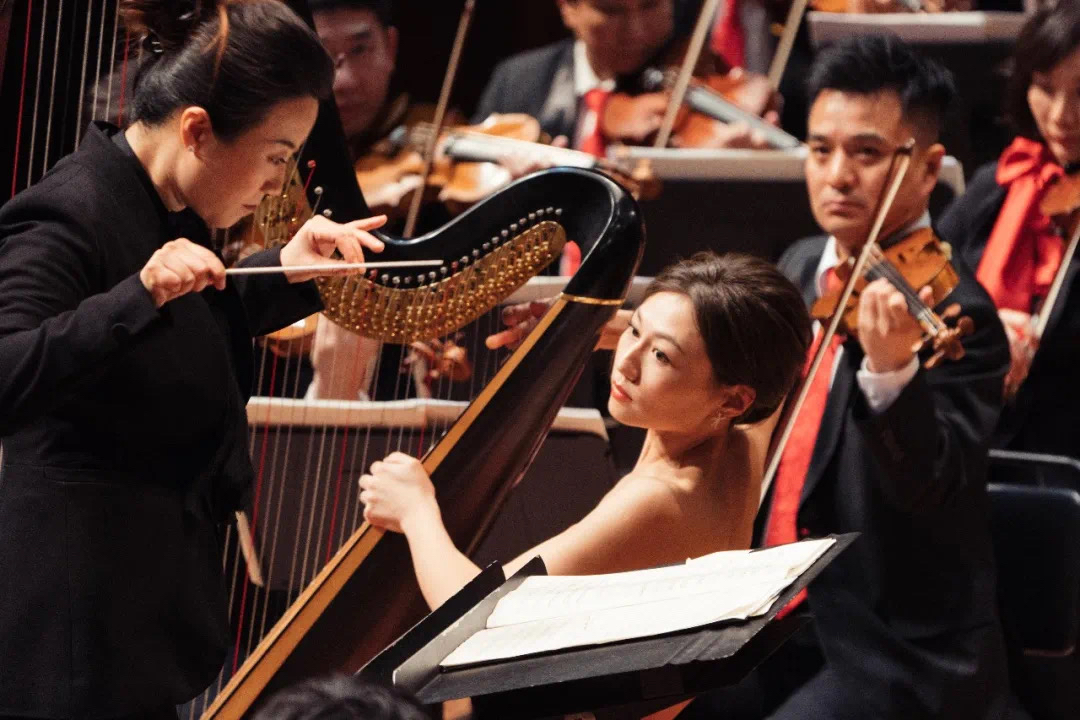 Tianjin Juilliard now offers harp as part of the Orchestral Studies major beginning in the 2022-23 academic year. In light of this news, the School is accepting late applications for harp in the 2022-23 academic year until enrollment is full. Li-Ya Huang has been appointed to the Graduate Studies faculty at the School. Huang is looking forward to her new role and bringing her teaching experience to the inaugural graduate studies harp studio at Tianjin Juilliard.
When did you first know you wanted to be a musician and how did you come to know it?
It was not until my last year of high school that I made up my mind to become a musician. I've always loved music and received professional training since I was a child. Besides music, I had a lot of interest in literature and language in my youth and I did consider going into other fields. In the end, I chose music. Knowing that music would accompany me throughout my life, I just followed my heart and made the decision.
What got you into the harp in the first place?
My first impression of the harp was its sound. My first time hearing the harp was in my piano teacher's studio. It was 'The World of the Harp' CD performed by Susann McDonald. I was immediately attached to the beautiful yet powerful sound of the instrument. It felt like destiny since she became my teacher in the later years. I got a chance to study with her at Indiana University. Her passion, musical approach, and generous personality made a huge impact. Another encouraging mentor, was my teacher at the University of Cincinnati, Gillian Benet Sella. She was always enthusiastic and optimistic, and the way she encouraged me to delve into the music was truly inspiring. Her professional orchestral experiences were an important model for my career path.
What is the most difficult aspect of the harp?
I am always trying to find balance between resonance and cleanliness of the sound on the harp (not talking about the buzzes here). There is something about the nature of the harp that lets the sound keep ringing unless you stop it manually. I think we really want our instrument to project well and show its fullest sound, but it is easy for the ear to lose concentration in terms of the cleanliness within the chords, progressions, or even melodic lines.
What are the top three secrets to being a successful harpist?
First, a good harpist definitely needs to build up a solid foundation of technique with good tone quality, articulations, and technical facility. Second, to have a very sensitive ear is extremely important for harpists – it will not only help you with learning music, but is also helpful for building your own tuning habits. Tuning on the harp is a delicate work. You don't simply follow the tuner for everything, because often, you must adjust the pitches by yourself. Lastly, I would say that always be keen on knowing more about the music, not only the harp repertoire. Keep on being passionate about what you love!
What would you like your students to remember from your teaching?
I've always tried to inspire my students, in the tradition of how my teachers inspired me. I hope to pass on my knowledge, inspire them through my passion for the music, and share my experiences. I hope I can help them to achieve the best of their potential and eventually, they can become teachers themselves!
What is your one favorite thing about Tianjin Juilliard?
I really like the international and innovative atmosphere here. The Juilliard experience is now located near a beautiful waterfront in Tianjin, China! Students here can study in this multi-cultural environment that will help them establish careers in China, Asia, and beyond.
Is there anything that you are particularly looking forward to in 2022?
We will be starting our new harp graduate program at Tianjin Juilliard in Fall 2022! The application is still open. It's such an exciting thing and I really can't wait to hear from potential students.