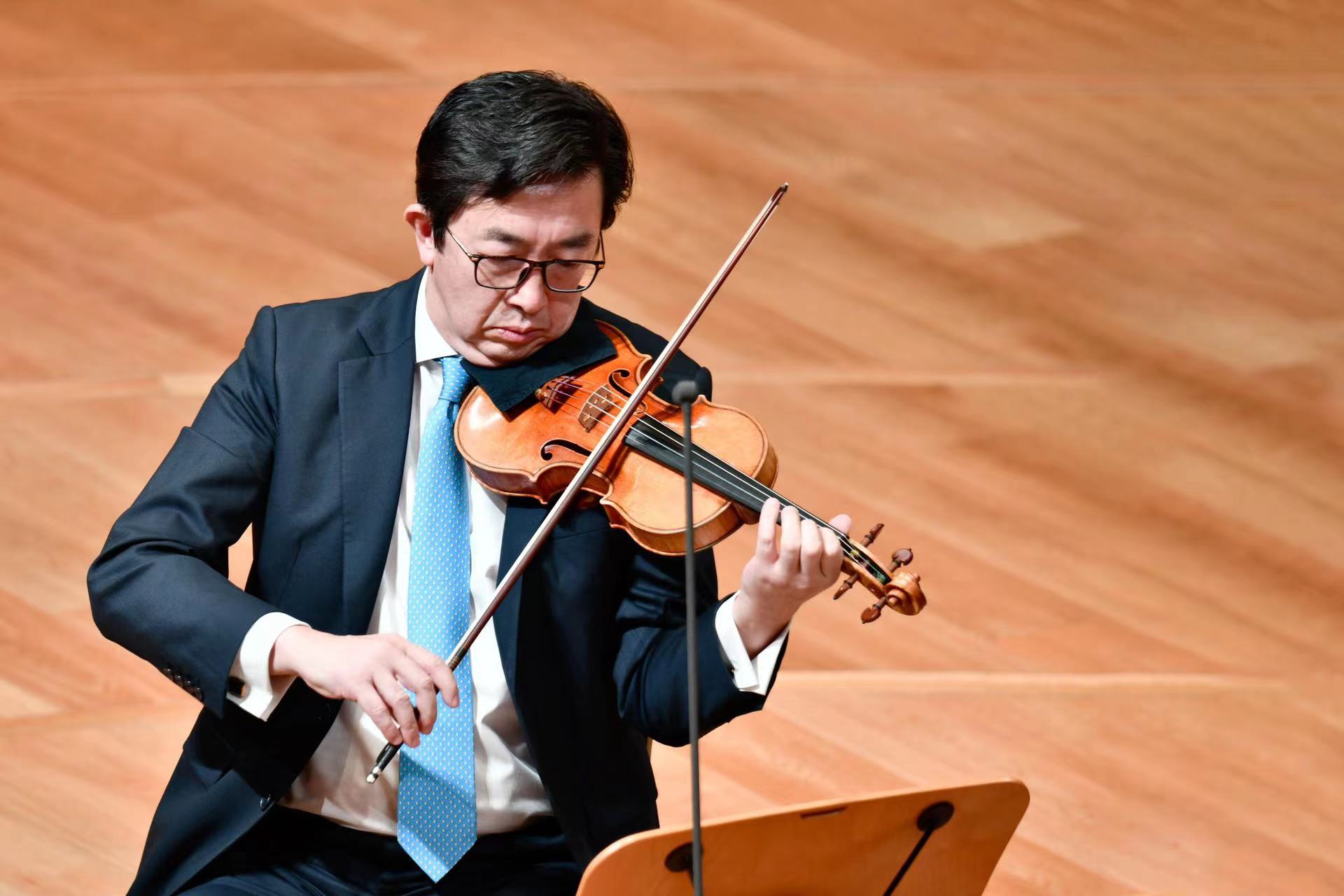 Collaboration and Artistry
About the Program
Tianjin Juilliard offers a unique program of study dedicated to preparing musicians for careers playing in professional chamber music ensembles. The major is open to violin, viola, cello, and pianists leading to a Master of Music degree in instrumental and chamber music studies. This program, through private lessons and coaching from our international faculty in residence and guests, creates a foundation for individuals and existing chamber ensembles who are ready to establish themselves professionally. As an Instrumental and Chamber Music Studies major, you will be placed in chamber music groups that are coached weekly and you will receive weekly private lessons on your instrument. Chamber music groups have the opportunity to perform in frequent chamber music concerts that are open to the public. As a student, you will 
explore the essence of ensemble playing at the highest level through depth study of chamber music literature 
work and perform alongside faculty and guest master artists in chamber music ensembles 
study the development of chamber music genres and repertoire 
learn how to manage and market your chamber group as well as develop an audience  
engage the public through community outreach performance activities
Performance Opportunities
The proliferation of new concert venues in China has created a high demand for skilled performers. To that end, Instrumental and Chamber Music Studies majors at the school have the opportunity to perform in major halls throughout China. The school, together with its extensive network, prepares students to pursue performing and teaching opportunities, as well as connect chamber music groups with presenters who can help launch their careers.
Tianjin Juilliard Chamber Music Fellowship Program
Existing string quartets and piano trios may apply for the Tianjin Juilliard Chamber Music Fellowship Program. One fellowship ensemble will enroll every year in the two-year Master of Music degree program. As a member of the Tianjin Juilliard Fellowship ensemble, you will receive  
full-tuition scholarship 
on-campus housing  
professional development grant 
opportunity to participate in the annual Juilliard String Quartet Seminar in New York 
This prestigious fellowship nurtures chamber music ensembles at a critical point in their educational, musical, and professional development, allowing the members to focus on their study and craft with financial and professional support.  
Application Information
Click here to learn more about the procedures for starting your application, including eligibility, timeline, application materials, and more. For the latest information on graduate admissions events, scholarships, audition requirements, please visit the Admissions section of the website.