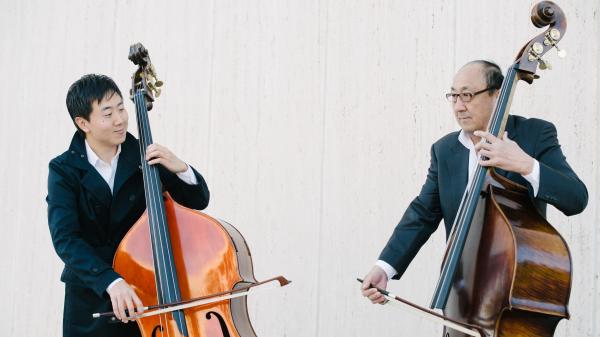 "To hold fast to one's curiosity about music, passion for music, and open-mindedness toward music are the necessary qualities of a musician." —DaXun Zhang
DaXun Zhang was born into a musical family in Harbin, China: he grew up listening to his grandfather singing Peking opera, his mother taught him to play the piano when he was a child, and when he was 9, he joined eight family members, including his father, uncles, and cousins, in taking up the double bass. His family lived in the dormitory of the Heilongjiang Provincial Opera and Dance Theatre, where he was immersed in all forms of music. DaXun Zhang's musician friends humorously refer him as a "double bass addict."
After studying with his father as a child, he went on to study at China's Central Conservatory of Music Affiliated Middle School and the University of Indiana in the U.S. before becoming the first double bassist to win the Young Concert Artists International Auditions. In 2004, Juilliard cello alumnus Yo-Yo Ma invited DaXun to join the Silk Road Ensemble, about which he says, "Music is a language. To speak to oneself, is a very lonely thing to do. Collaboration is a necessary skill for a musician, it is a lot more fun to communicate with others and exchange musical ideas with each other. This type of communication transcends all languages and cultures, has no barriers, and is truly music's greatest charm." DaXun is looking forward to teaching the double bass in the Pre-College and Graduate Studies programs at Tianjin Juilliard.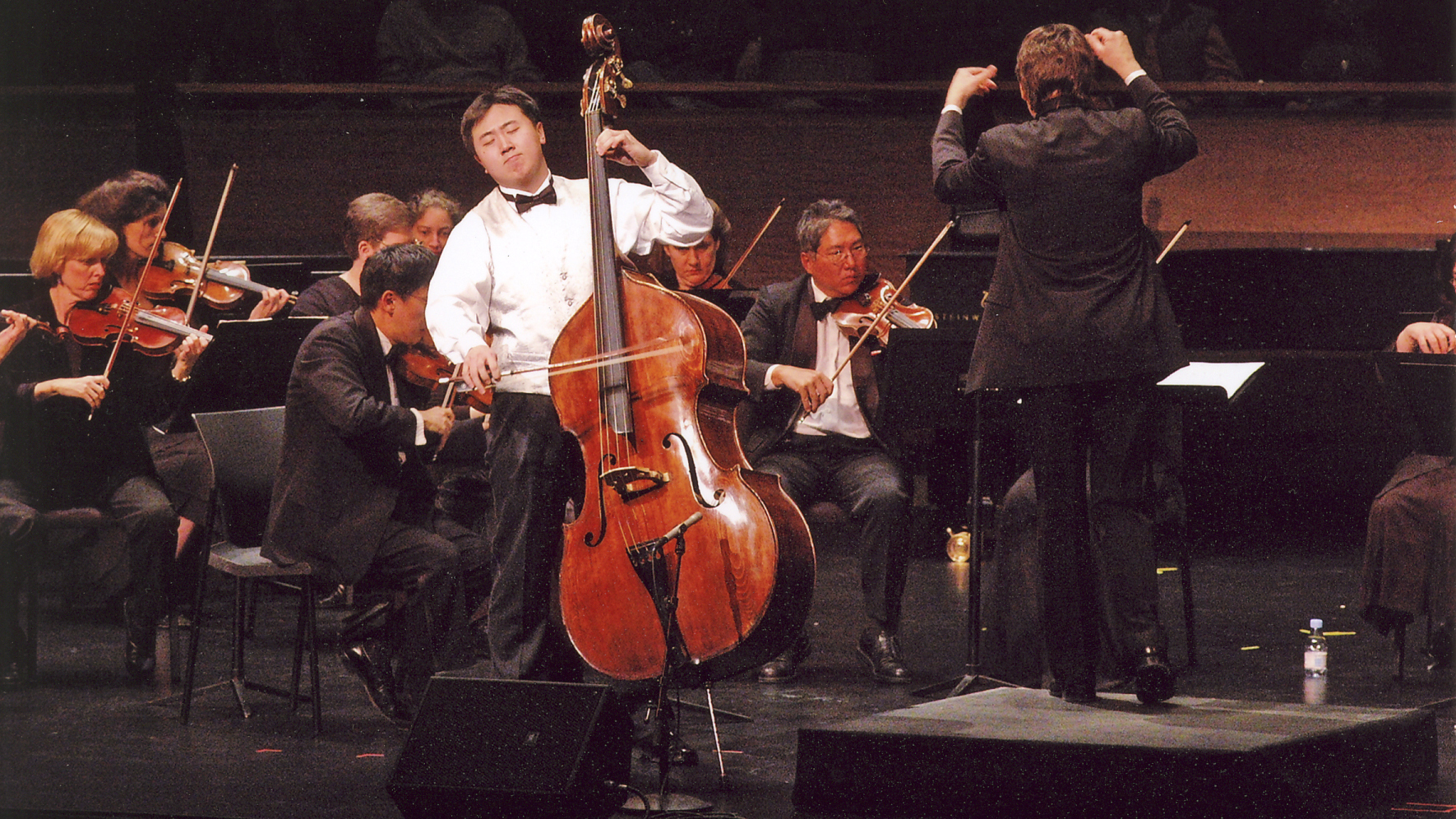 Why did you choose to come to The Tianjin Juilliard School?
Juilliard is one of the most renowned music conservatories in the world and China is one of the countries that has the most promising outlook and growth for Western classical music in the world. The Tianjin Juilliard School is a pioneer in music education because of this combination. This new concept of artistic integration will bring a great deal of positive energy in the arts especially in Asia. On a very personal level, it is a return to my roots. I am really looking forward to passing on my knowledge and insights to young musicians.
What can students expect from the Tianjin Juilliard Pre-College program?
I was lucky to have discovered my passion. This passion in music helped me achieve my goals and also embodies my values in life. However, not everyone gets to do that. Many of my childhood friends who studied music with me eventually switched to other careers. If one were to spend six valuable years in one's life in a highly competitive industry, it could seem like a rather risky gamble. Our Pre-College program has cleverly solved this contradiction, providing the opportunities for young students to receive world-class music education at Tianjin Juilliard on Saturdays in addition to their regular academic studies at their primary or secondary schools during the week. With this educational model, students will have many options available in the future when considering their careers.
What advice do you have for students auditioning?
Repertoire selection is one very important aspect. Many students tend to select very difficult repertoire to showcase their music skill set. However, I recommend that the student should select a repertoire that properly reflects his or her current level of ability. I have seen many talented students perform poorly because they had selected very difficult pieces. In fact, one does not need to necessarily showcase one's highest musical capabilities during an audition. Students will come to Tianjin Juilliard to learn, not to show off. Selecting an appropriate repertoire will help you to relax, thus enabling you to fully express yourself and your musical abilities.
Pre-College students range from 8 to 18 years old in age. How will you teach them according to their musical levels?
It is hugely important to communicate with students openly and have their full trust. Whenever I listen to a student playing, I always try my best to adjust myself to the same frequency as the student. This way, I can better understand the student's confusion and struggles; it also makes it faster for me to find the root of the student's problem and help him or her to resolve it in an efficient manner. At Tianjin Juilliard, I believe that my method will be applicable to all students.