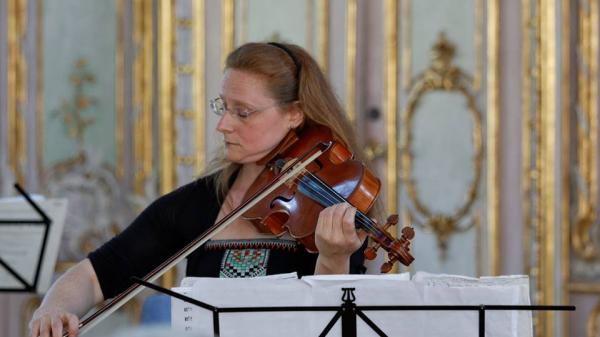 "I love empowering my students, sowing seeds of ideas that will last them a lifetime."

                                                                                                                              — Sheila Browne
Being a teacher holds great significance for violist and Tianjin Juilliard faculty, Sheila Browne, as it is a way of passing on a treasure trove of information to future generations. She is very excited about being part of the Tianjin Juilliard faculty and is particularly looking forward to the new school fostering a wonderful spirit of collaboration, bringing Juilliard's highest caliber of teaching and performing experiences to China.
Earlier this month, Sheila went on a Tianjin Juilliard Europe master class tour with Guillaume Sutre in London and Berlin. She is heading to Beijing and Qingdao for more master classes and performances with other Tianjin Juilliard faculty. On playing with her Tianjin Juilliard faculty colleagues, she expressed great enthusiasm. "We have played several concerts together, and I can hardly believe how natural it has been for us to perform together! I expect to have many more meaningful chamber music performances that will share our deep love and respect for classical music, build new cultural bridges, and at the same time, make many new friends.
Sheila had studied at Juilliard with the famed pedagogue and violist Karen Tuttle, who taught many of the world's most outstanding violists. Sheila was also Tuttle's teaching assistant for four years at Juilliard. She said this of her teacher: "Every day, I am grateful for having had the chance to study with Karen, as she was a revelation for me in so many ways – as a performer, teacher, and as a human being.
She reflected on her first viola studio class at Juilliard, "I performed for seventeen violists, who each went around and explained to me a different aspect of my playing that I needed to change. I was thrilled, because I realized that the problematic limitations I felt were solvable - that there wasn't some great mystery to fixing these things!" For her, this process was very freeing. Sheila attributed her growth as a musician to her teacher, Karen Tuttle. She knew she was in the right place with the right teacher who could help her grow. She always appreciated her teacher's honesty and her empathy towards her students' growing pains. Later on, Sheila studied with Kim Kashkashian, who was also a former student of Karen Tuttle. Sheila considers herself a lifelong learner even as she has been teaching for a long time at many universities and festivals.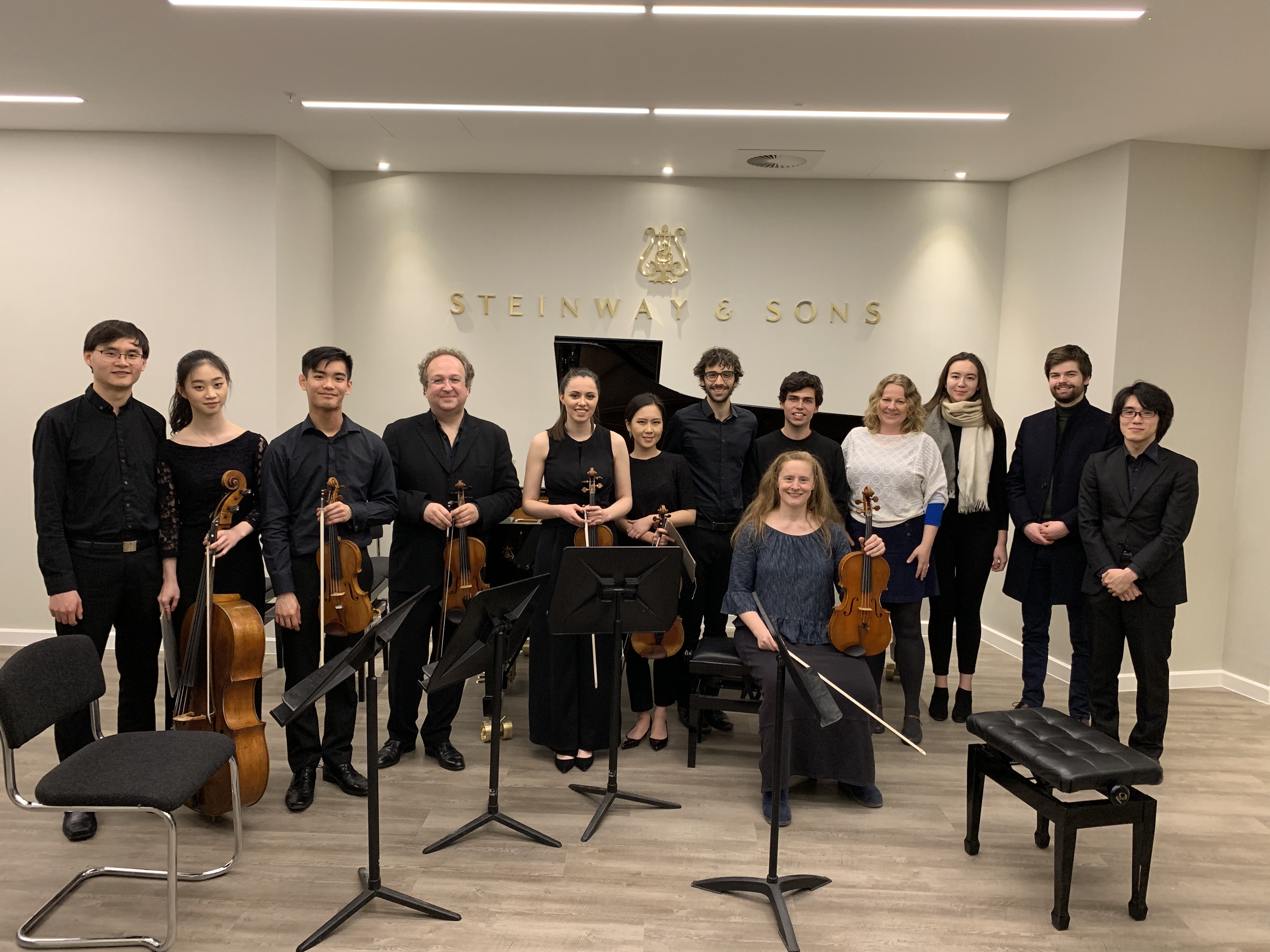 Photo credit: Melissa Cocco 
The Tianjin Juilliard Pre-College program is for students aged 8-18. How will you teach them according to their abilities?
I customize my teaching to each individual student, making sure that we cover the basic fundamentals of good technique and musicianship, using varied and appropriate solo repertoire, etudes, scales, and chamber music, as well as many of my own exercises I make up on the spot. I help each student find their unique and individual voice, to be comfortable with the viola and in their own skin. The laws of physics and biomechanics apply to all of us, so they must be applied to the specific challenges of playing the viola. My job is to teach each student to be their own best teacher.
How would Tianjin Juilliard's Graduate Studies program in chamber music help shape a musician's skills?
Chamber music teaches us the importance of flexibility, and how to listen at the deepest level. It gives us all an opportunity to lead, and to support our colleagues. We learn how to speak to other musicians in rehearsal, to compromise, and to get what we want and need! We learn a much richer sense of intonation by listening to harmonic function, and if you are interested in orchestral work, then chamber music is the best training there is – one must be proactive both in rehearsing and in performing, as there is no one person to tell you what to do! Great soloists are wonderfully sensitive chamber players as well.
What kind of abilities or characteristics do you value most from a student?
A deep love of music, open mindedness, curiosity, a willingness to change, to try new ideas, to take risks, critical thinking, a strong work ethic, grit, and determination.
Would you like to share any words with your prospective students?
Making music is one of the great joys of life. Being a musician is a calling and we wish to share the power of music for a better world. Have courage! Get outside your comfort zone. Get to know yourself – what makes you feel good and what makes you play your best. Being a good chamber musician is at the heart and soul of all profound music making, whether you are a soloist, or an orchestral musician. And remember, perfection is never really the goal, as it does not exist here on earth! Be honest with yourself, but be compassionate, too.