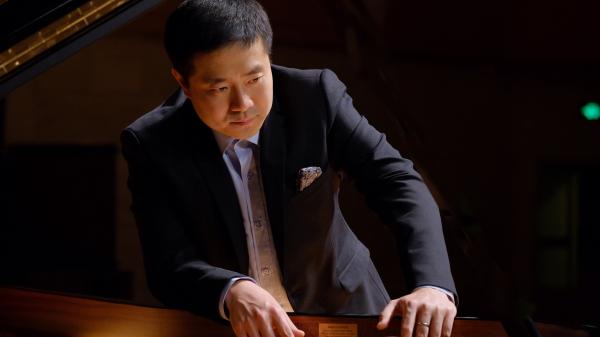 "I love teaching and love my students even more. Seeing their continued growth and progress fills me with happiness and satisfaction."
Piano faculty Xiaohan Wang once lived in Europe shuffling between concert halls, airports, and hotels for four years. This intense lifestyle as a performer led to some soul-searching, and he eventually decided to return to China to teach. After seven wonderful years of teaching at the Central Conservatory of Music in Beijing, Wang is looking forward to his new role as piano faculty at Tianjin Juilliard, to help shape the school's comprehensive and music-centered teaching philosophy and learning environment. Wang shared his story on how his former teachers inspired and taught him many life lessons which he now imparts on to his students.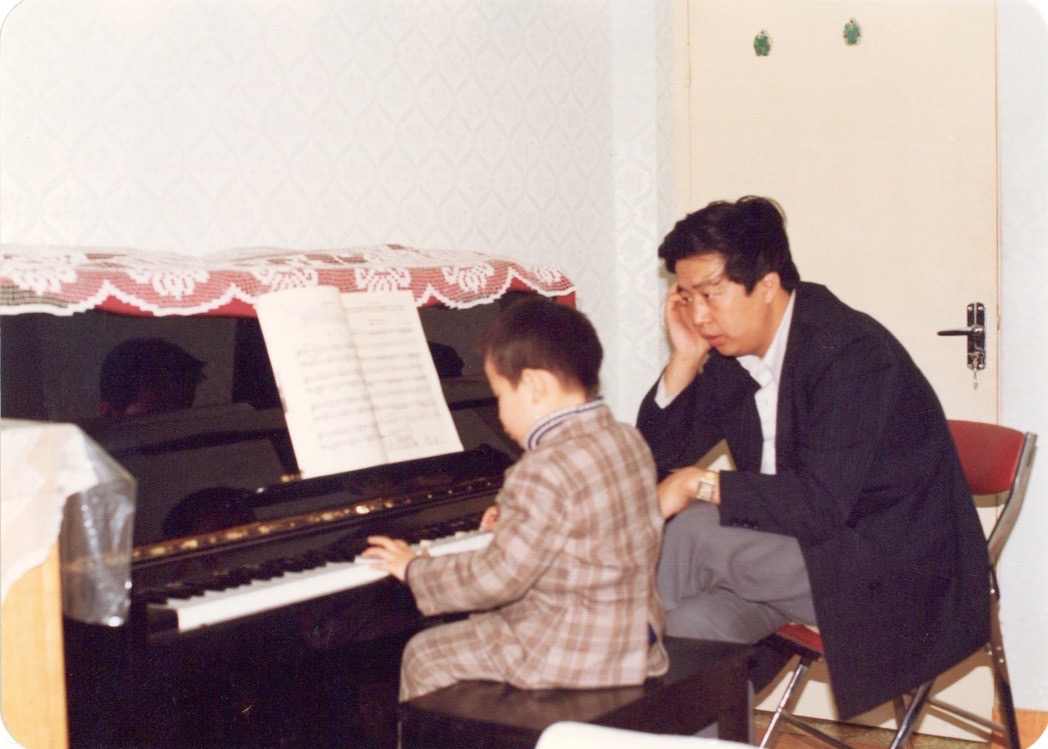 Nurturing a love for music
A huge source of inspiration in Wang's music education was his Professor Jin Aiping, the professor of the Central Conservatory of Music, whom he studied with for a decade. "As a teacher, Jin was amiable, meticulous, and very strict. Every time I went for lessons, the first hour was spent on instruction, and the second hour was for listening to music together. Her teaching approach sparked my interest in playing the piano, which I had started learning from age five," Wang said. His teacher's son was a vinyl record enthusiast in Beijing. Back then, Wang dove into his treasure trove of records with diverse music styles and genres, which had a great influence on him.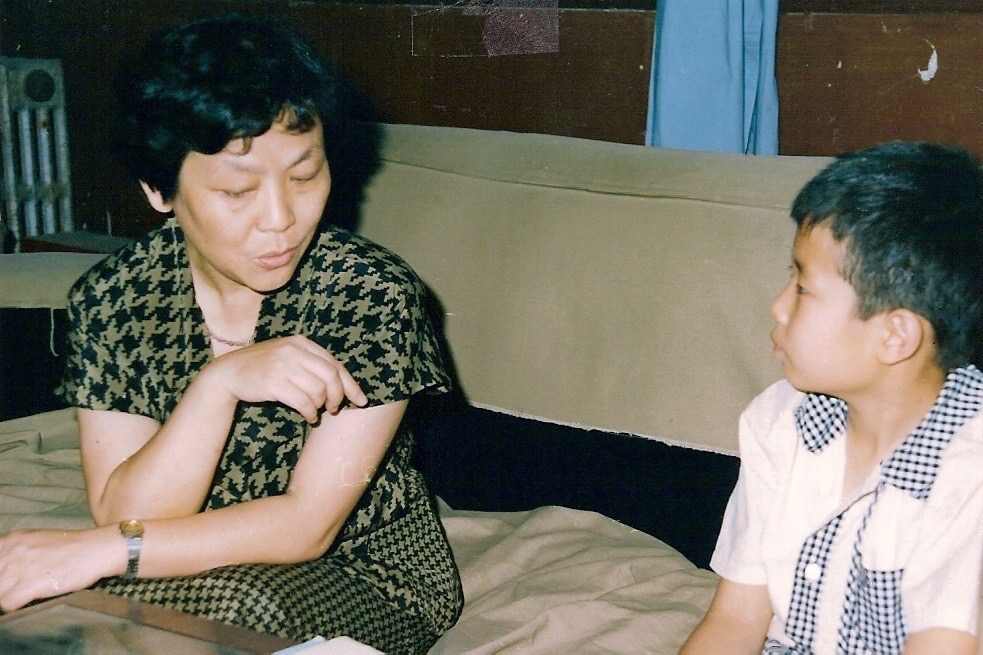 A turning point
At the age of 15, Wang experienced unforeseen circumstances while preparing intensively for piano competitions. His self-confidence was greatly shattered after a sustained injury of tenosynovitis, which made him unable to perform. During that difficult period, he became a student of the renowned piano educator, Zhou Guangren. Zhou gave him a lot of personal space to freely select repertoire and choose competitions that he wanted to participate in. Within two years, Wang gradually regained his confidence and joy in playing. At the age of 17, he participated in the Munich ARD International Music Competition as the youngest performer that year, and won third place in the competition. He also met his future teacher, Arie Vardi,in Germany.
A decade of music making in Germany
In 1998, Wang was admitted to the Hanover Conservatory of Music, under the tutelage of world-renowned pianist Arie Vardi. He was filled with curiosity and enjoyed music deeply.
During his study with Vardi, Wang also learned conducting for a few years, and began composing works. "There is a saying that a pianist must have a conductor living inside him. Learning conducting gives me a deeper understanding of how to accurately express my understanding of the music. Composing pieces helped me to understand the work from other perspectives," he said.
In his final four years studying in Germany, Wang also studied under Matti Raekallio. "Raekallio helped me solve many technical difficulties and gave me a lot of guidance on processing specific musical works. He had very precise requirements about the details of music, and while studying under him, I was able to have breakthroughs in my performances and felt more equipped with the right tools."
The decade Wang spent studying in Germany was instrumental in deepening his artistic understanding of classical music, humanities, and the arts. He came to think of music as a belief system, a way of trusting different perspectives, and having deep faith in it. The days that Wang spent with his teachers had a significant impact on his teaching philosophy, and the way he now shares his music with others.
What are some of the key lessons that you want to impart to your students?
Honesty, kindness, and also an understanding of gratitude! I often tell my students that you have to respect the teacher and at the same time, have a strong sense of your own individuality. Another key lesson is that a strong desire for knowledge is as important as loving music. Vardi taught me how to analyze the work from different angles. He would let me play other works, so that I could find the beauty and similarity between works and I discovered many obscure pieces that were great and exciting musical works. I want my students to learn how to communicate the personalities and unique characteristics of different composers. There is no end to music learning!
Pre-College students are from ages 8 to 18. How do you teach them according to their capabilities?
As music educators, it is ideal to choose repertoire that suits our students' ages and their levels of intellectual understanding. Learning music is not just learning how to play an instrument. It is also about children being fully engaged with the arts as part of their daily lives. I want to emphasize to students that you can improve your technique, but you cannot rush music, since it is a lifelong journey! A child who is only nine or ten years old may play Mozart much better than a mature pianist. This is possible because a child has a sense of playing from instinct, and it will seem so natural. As teachers, we need to guide young students in improving techniques and correcting problems while giving them freedom to fully express themselves.
How will Tianjin Juilliard's learning environment help students develop into complete musicians?
The school will have a learning atmosphere encouraging the development of musical expression and personality. We want students to be fully engaged with the arts, and cultivate a sense of aesthetics and understanding of culture from the comprehensive courses on music theory, music history, and many more that we will offer.