Good morning or good evening to one and all. I am Alexander Brose, Executive Director and CEO of the Tianjin Juilliard School. It is my great and distinct honor to welcome every one of you to the Tianjin Juilliard School.
This momentous day has been a very long time in the making. Countless people in both the United States and China, including those at the Juilliard School in New York and our wonderful partners in the Tianjin Municipal government, TEDA, the Tianjin Conservatory of Music and TIFI, have been working for as many as 10 years to make this day a reality. I cannot tell you how overjoyed we are that it has finally arrived and I'd like to personally thank all of our great friends for their staunch support. Of course, we all wish that we all could be together in the same room today, but that will happen soon, and when it does we will celebrate once more.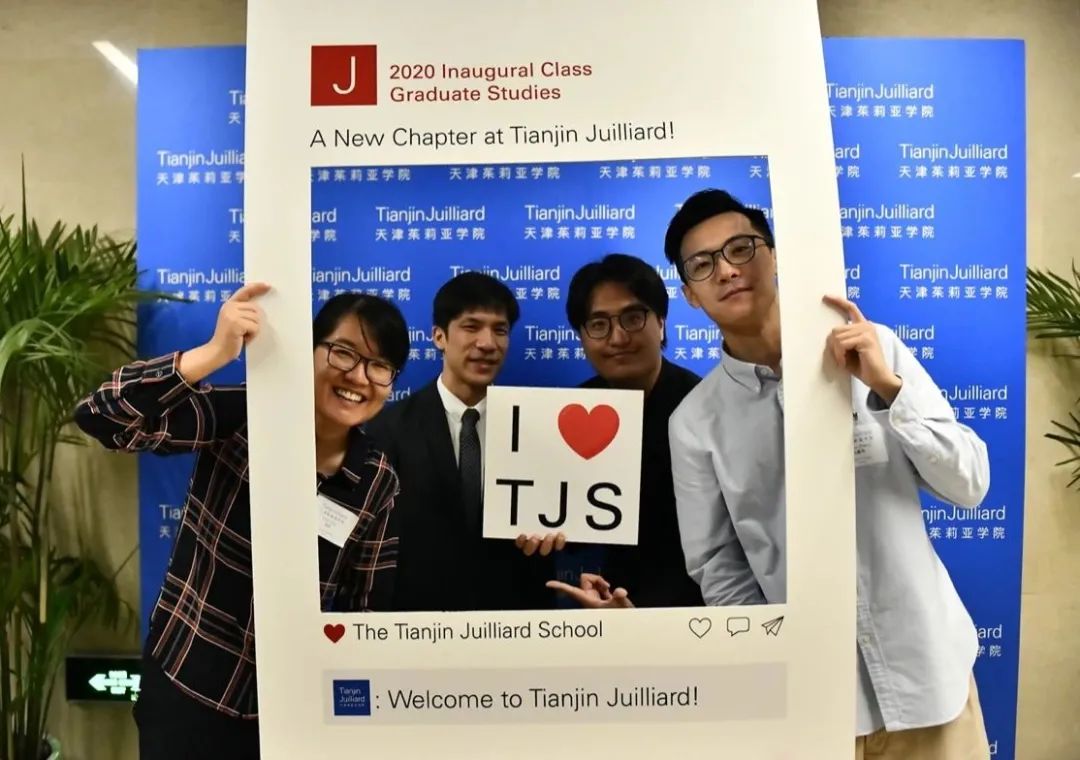 I think it goes without saying that all of us share a great love of western classical art music. Each of us sees music as a way to communicate and to express ideas that, perhaps, can only be expressed through artistry and song. We also see music as a unifier—something that brings people together in times of need or conflict. Music, as it has been and will continue to be, serves as a most powerful cultural bridge and connects us in ways that even face-to-face conversations cannot.
We also share, or will soon share, a deep appreciation for China, for its historical role in the development of great classical artists, composers, and conductors over the past 45 years, and for the central role it will continue to play in this regard in the years to come. I've heard many people say that the future of classical music depends on China, and I have to say that I 100% agree. You will all be studying in a vibrant country where, today, there are more than 90 major professional orchestras and western opera companies spread throughout cities large and small. Most, if not all, perform in epic grand theaters, all of which have become veritable status symbols for the aspiring Chinese city. As I have seen firsthand, attentive audiences flock to concerts, including to those performed by our own Tianjin Juilliard Ensemble, usually with young children in tow. I frequently leave concerts very late in the evening, only to see numerous five or six year-old children, perhaps some of the estimated 40 million pianists in China, bounding out of the hall after having devoured a two or maybe even three hour program.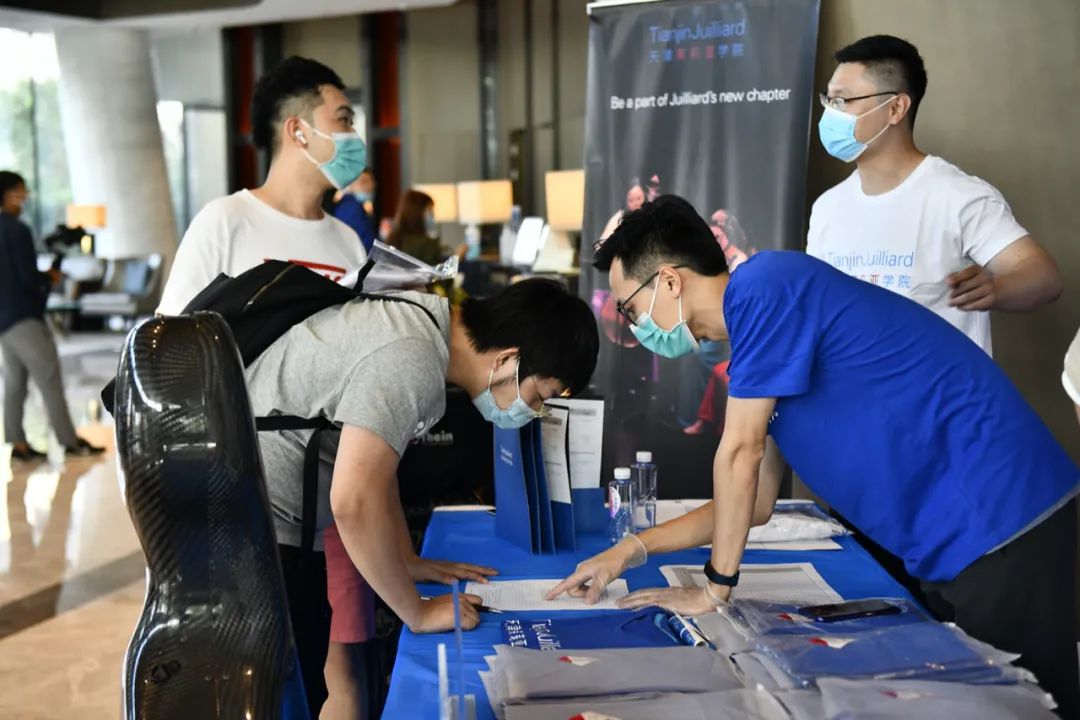 It is on the back of this great excitement, support, and appreciation for classical music that the Juilliard School in New York decided to create the Tianjin Juilliard School. Our programs, as you will soon experience firsthand, are distinctly collaborative in nature, and look to provide educational and artistic opportunities which complement the current performance environment in China. These are innovative programs, highlighted by three graduate majors that will afford you the opportunity to study with a world-class faculty in preparation for a successful career. You are a talented and diverse group of students representing 12 different countries and regions,  come to us from some of the best music undergraduate programs in the world. Those of you who are our collaborative pianists will experience curricular experiences that focus on both instrumental and vocal accompanying, the latter of which to fill the great demand for experienced opera coaches in the country's new opera houses. String players and pianists in our chamber music program will receive degrees in chamber music itself and will be coached by members of legendary string quartets. And finally, our orchestral majors will receive the necessary training prepare you for the rigors of life in professional orchestras not only in China, but beyond.
And you'll be doing all of this with a resident faculty here in China, as well as with visiting teachers from Juilliard NY, who together make up one of the most talented community of pedagogues the world has ever seen.
All of this is to say that, even in the shadow of a global pandemic and with great uncertainty in this world, this is the perfect and perhaps most important time to be here, to communicate and connect through your artistry, and to join a community which we have affectionately begun to refer to as The Tianjin Juilliard Family.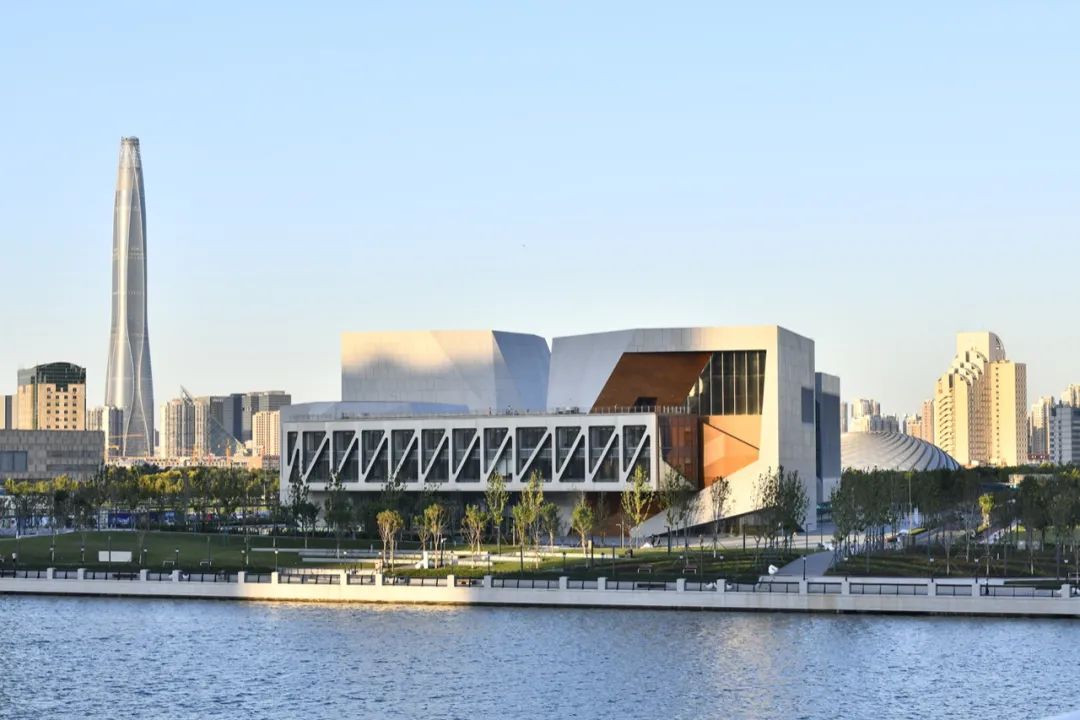 I'm very excited to be able to provide a brief update on our landmark campus in Binhai. As many of you know, this building, designed by renowned architects Diller Scofidio + Renfro, who are also responsible for the renovation and redesign of Juilliard's campus in Lincoln Center, is situated on the banks of the Haihe, and is conveniently located steps away from the Binhai rail station, allowing for easy access to not only downtown Tianjin, but Beijing and other points farther afield. A massive lobby, open to the public, serves as the gateway to our stunning new performance spaces, including the Concert Hall, Recital Hall and our black box theatre. Academic areas, including our teaching studios, practice rooms, and large rehearsal halls, are restricted to members of our community only. Other exciting spaces are awaiting your arrival, like our stunning Library, and a special area dubbed "Juilliard Imagination", located beneath the lobby, which includes state-of-the-art exhibits designed by SONY and will allow visitors to interact with music technology in different ways, all the while finding out more about The Juilliard School's legacy.
Finally, there is a common Chinese saying "有缘千里来相会" which in English means "Fate brings people together from far apart."  With us now spread throughout all corners of the globe, we look forward to the day in the very near future when we can perform and learn together as collective members of the Tianjin Juilliard School family. Thank you and SEE YOU SOON!