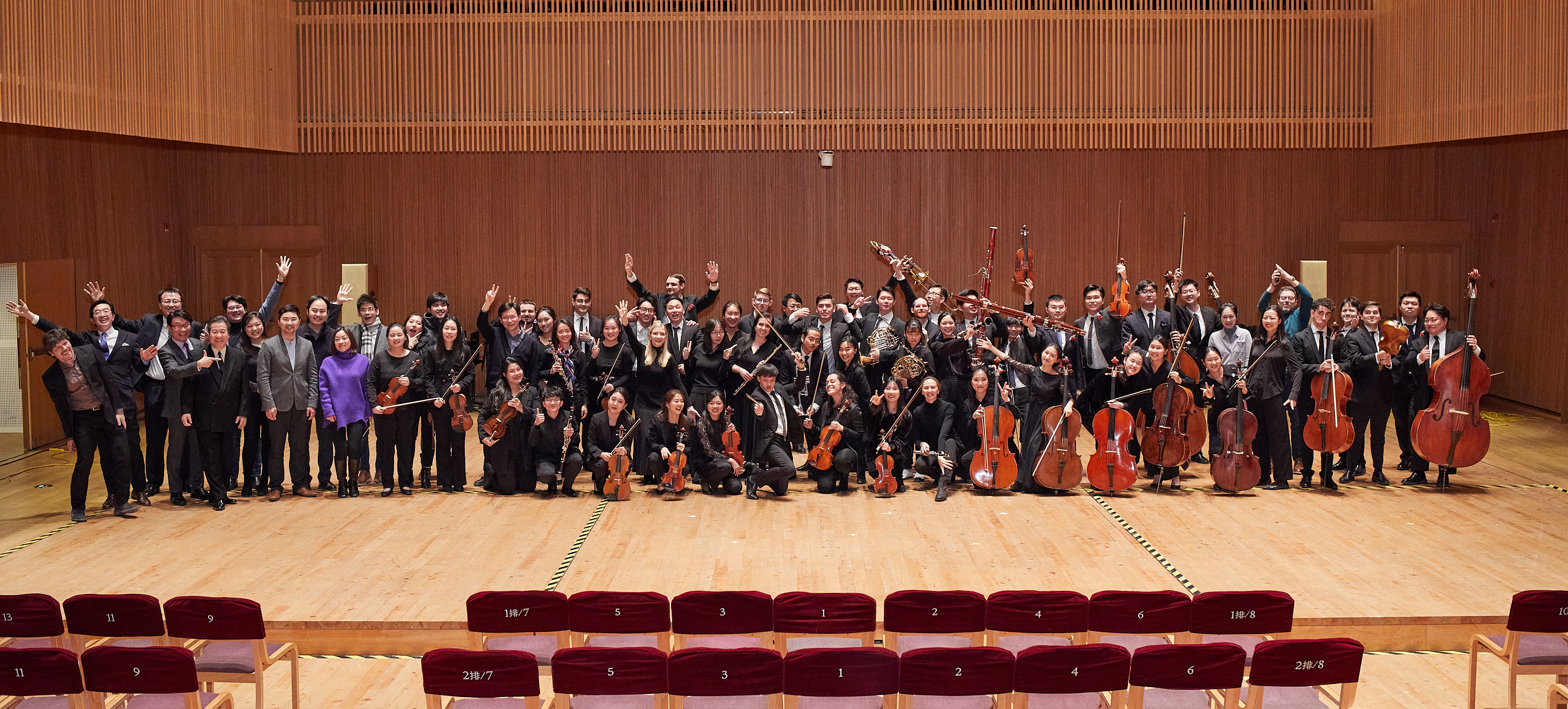 At the end of 2021, nearly 30 students from Tianjin Juilliard and peers from the Shanghai Orchestra Academy explored Shanghai together, rehearsed side by side, and performed together. Many are international students from the United States, Canada, Colombia, Hungary, Uzbekistan, Japan, South Korea, Thailand, Singapore, Chile and other countries, visiting Shanghai for the first time. 
Tianjin Juilliard students first enjoyed a two-day tour of the city and five days of intensive dialogue and rehearsals culminating in a performance at the Shanghai Symphony Orchestra Concert Hall.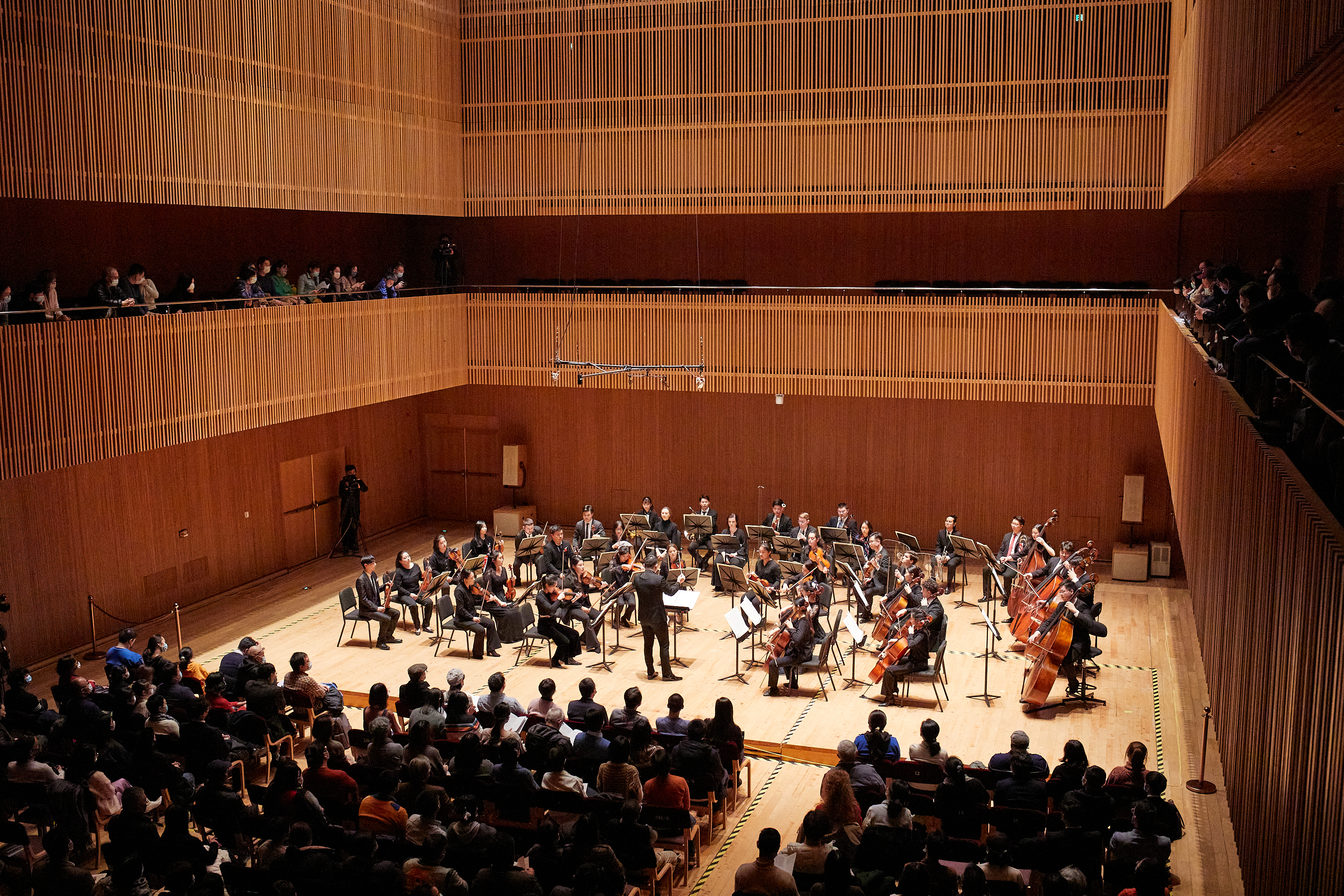 Since the Shanghai Orchestra Academy and The Tianjin Juilliard School signed a partnership agreement last March, they have had many musical exchanges between faculty and students. Last month, the two institutes held their first joint student concert "From Bach to Stravinsky" in the Shanghai Symphony Orchestra Concert Hall on December 30.
The students performed works by Bach, Dvořák, Mark Zuckerman, Brahms and Stravinsky in this joint concert. Tianjin Juilliard faculty including Julia Glenn, Gergely Ittzés, Akio Koyama, and Lee Allen held master classes for Shanghai Orchestra Academy students, coached and participated in the works performed on the concert.
This April, Tianjin Juilliard violinists Angelina Lee and Minseon Jung together with cellist Nathaniel Blowers will travel back to Shanghai to play works of Mahler with the Shanghai Symphony Orchestra. Another joint concert between both schools will be held in Tianjin this year.