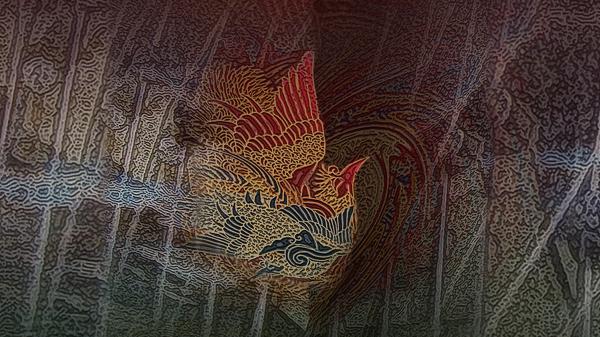 Festival Connect returns for its second installment at The Tianjin Juilliard School from March 24 to 31. The flagship festival highlights a different groundbreaking 20th-century composer every year, tracing their legacy and influence on contemporary music.
This annual festival was first launched in 2021, featuring chamber and orchestral music by Bartók, his contemporaries, and modern-day composers influenced by his legacy. This spring, we are thrilled to bring back Festival Connect to explore the lineage and history of Stravinsky, his music, and its impact on generations of composers after him, through forums, lectures, and performances.  
Taking place over one week, the festival continues to connect dots between eras, ideas, and cultures through the lens of another musical giant – Igor Stravinsky, whose musical genius has significantly shaped the language of classical music over the past century. Festival Connect highlights Stravinsky's unique influence on contemporaries and future generations, especially living composers of our time. The festival will feature the music by Chinese composer, Guo Wenjing (China, b. 1956) and American composer, Joan Tower (USA, b. 1938).  
This year's Festival Connect includes a series of four performances: an opening concert with the Tianjin Juilliard Ensemble featuring Stravinsky's two monumental works Le Sacre du Printemps for Four-hand Piano and the suite from L'Histoire du soldat; two chamber music concerts focusing on Stravinsky's works for smaller ensembles as well as portraits of the two living composers; a closing concert with the Tianjin Juilliard Orchestra, performing Joan Tower's Grammy-winning work, Made in America, Guo Wenjing's Zhudi Concerto No. 2, "Ye Huo" with bamboo flute master Tang Junqiao, and Stravinsky's iconic suite from The Firebird.  
Festival Connect represents our desire to share with audiences how different cultures connect through music, shaping our society and history. Through the life and artistic journey of Stravinsky, we will gain a deeper understanding of how his music transcended borders, and how humanity benefitted from his legacy. It is the mission of Tianjin Juilliard to bridge cultures and bring people together through the art of music. The festival, like the School itself, is a celebration of new directions, collaboration, and discourse.
Wei He
CEO and artistic director
Stravinsky's music has frequently appeared in Tianjin Juilliard's concert programs: the Tianjin Juilliard Orchestra has programmed the suite from Pulcinella (1920; rev. 1947) in its inaugural season, 2020-2021, and Symphony in C (1940) in 2021-2022. The Octet for Wind Instruments (1923) was also performed at the celebration concert at the end of the last academic year.
PROGRAM DETAILS
The Tianjin Juilliard Ensemble concert and the Tianjin Juilliard Orchestra concert will be livestreamed at tianjinjuilliard.edu.cn/live. For more program information, please refer to the Performance Calendar.
Friday, March 24, 7pm, Tianjin Juilliard Concert Hall 
Tianjin Juilliard Ensemble Concert
IGOR STRAVINSKY  Le Scare du Printemps for Four-hand Piano (The Rite of Spring) (1913)
                                  Histoire du soldat (The Soldier's Tale) (1918)
Monday, March 27, 7pm, Tianjin Juilliard Recital Hall 
Chamber Music Concert I
IGOR STRAVINSKY Fanfare for a New Theatre for Two Trumpets (1964)
                                 Elegy for Solo Viola (1944)
                                 Three Pieces for Solo Clarinet (1919) 
                                 Three Pieces for String Clarinet (1919)
                                 Sonata for Two Pianos (1944)
                                 Suite italienne for Cello and Piano (1932) (arr. Piatigorsky) 
Wednesday, March 29, 7pm, Tianjin Juilliard Recital Hall 
Chamber Music Concert II
JOAN TOWER      Copperwave for Brass Quintet (2006) 
                              Dumbarton Quintet for Piano Quintet (2008) 
GUO WENJING    Ba for Cello and Piano (1982) 
                             Bamboo Branch Song (2010) (arr. Gergely Ittzés for Three Flutes) 
                             Parade for Six Beijing Opera Gongs (2003) 
Friday, March 31, 7pm, Tianjin Juilliard Concert Hall 
Tianjin Juilliard Orchestra Concert 
Ken Lam, Conductor 
JOAN TOWER     Made in America (2004) 
GUO WENJING   Zhudi Concerto No. 2, "Ye Huo" (2010) 
STRAVINSKY     The Firebird: Suite (1919 version)