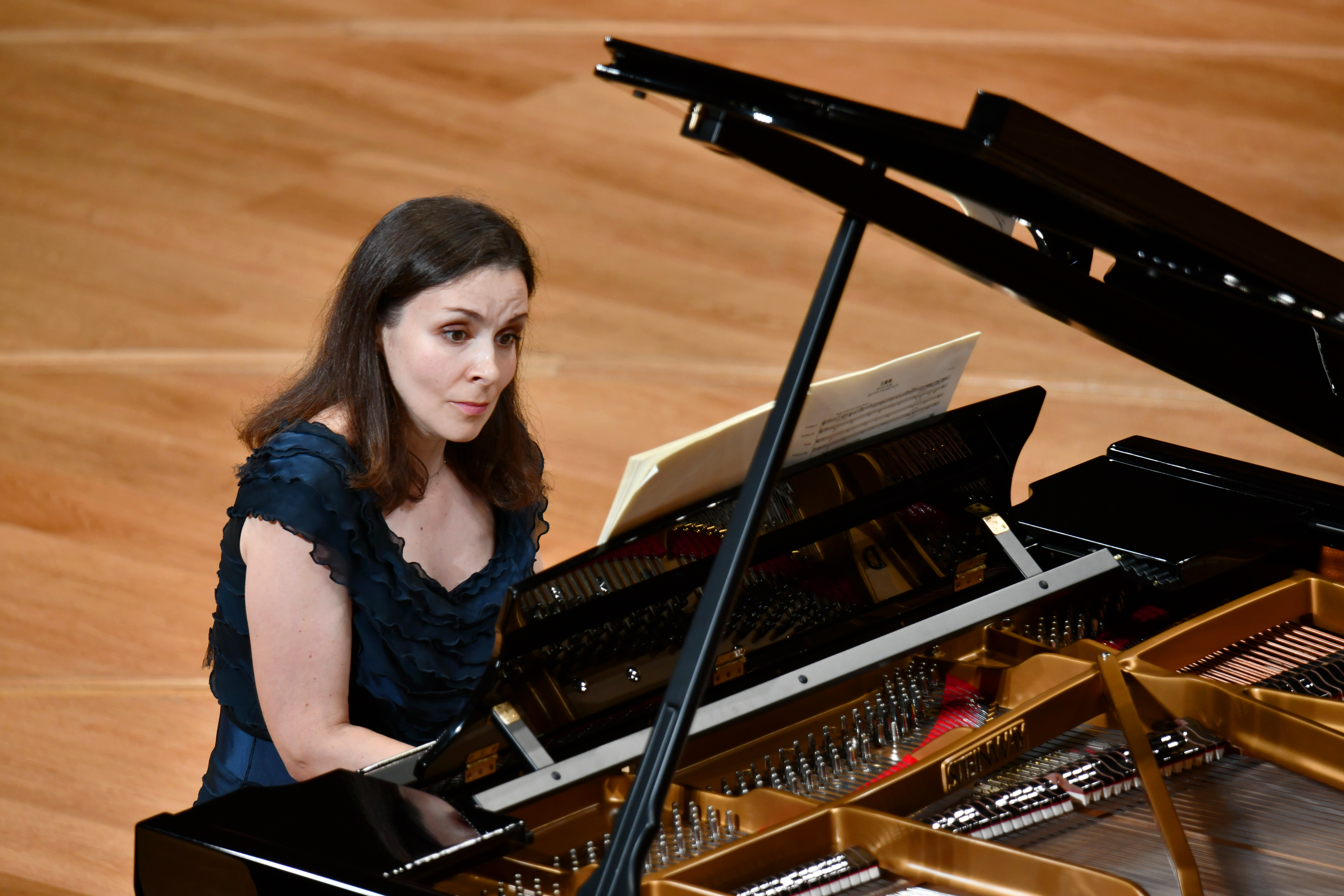 Collaboration and Artistry
About the Program
The Collaborative Piano program is for accomplished pianists who wish to become practitioners in the art of collaborating with singers and instrumentalists. 
This Collaborative Piano program prepares students for careers as performers, coaches and teaching artists as the field of collaborative piano develops rapidly throughout Asia.  While acquiring skills in both vocal and instrumental repertoire as a Collaborative Piano major, you will also experience a curriculum that will prepare you for a life in the profession by emphasizing exposure to a wide repertoire, vocal coaching techniques, and interpretive traditions. All collaborative piano students receive private lessons and coachings from the school's resident faculty as well as study with Juilliard New York faculty members and other visiting artist-teachers. As a student in the program, you will
experience numerous opportunities for public performances with singers and instrumentalists
hone coaching skills by working with singers of all levels and backgrounds 
gain professional experience working as a staff pianist at Tianjin Juilliard 
develop skills that will allow you to find a place in the profession as a coach, performing artist, and teacher 
Performance Opportunities
Frequent school performances in a wide variety of settings is a central feature of the Collaborative Piano program. Collaborative Piano majors partner with other students in departmental concerts, art song recitals, master classes, workshops and graduation recitals and perform with visiting guest instrumentalists and singers. Outside of school,  collaborative pianists will have opportunities to apprentice in opera productions; to accompany lessons and recitals in other schools; and to play concerts with colleagues in professional venues. The Tianjin Juilliard School helps qualified collaborative piano students to connect to these professional opportunities.
Application Information
Click here to learn more about the procedures for starting your application, including eligibility, timeline, application materials, and more. For the latest information on graduate admissions events, scholarships, audition requirements, please visit the Admissions section of the website.